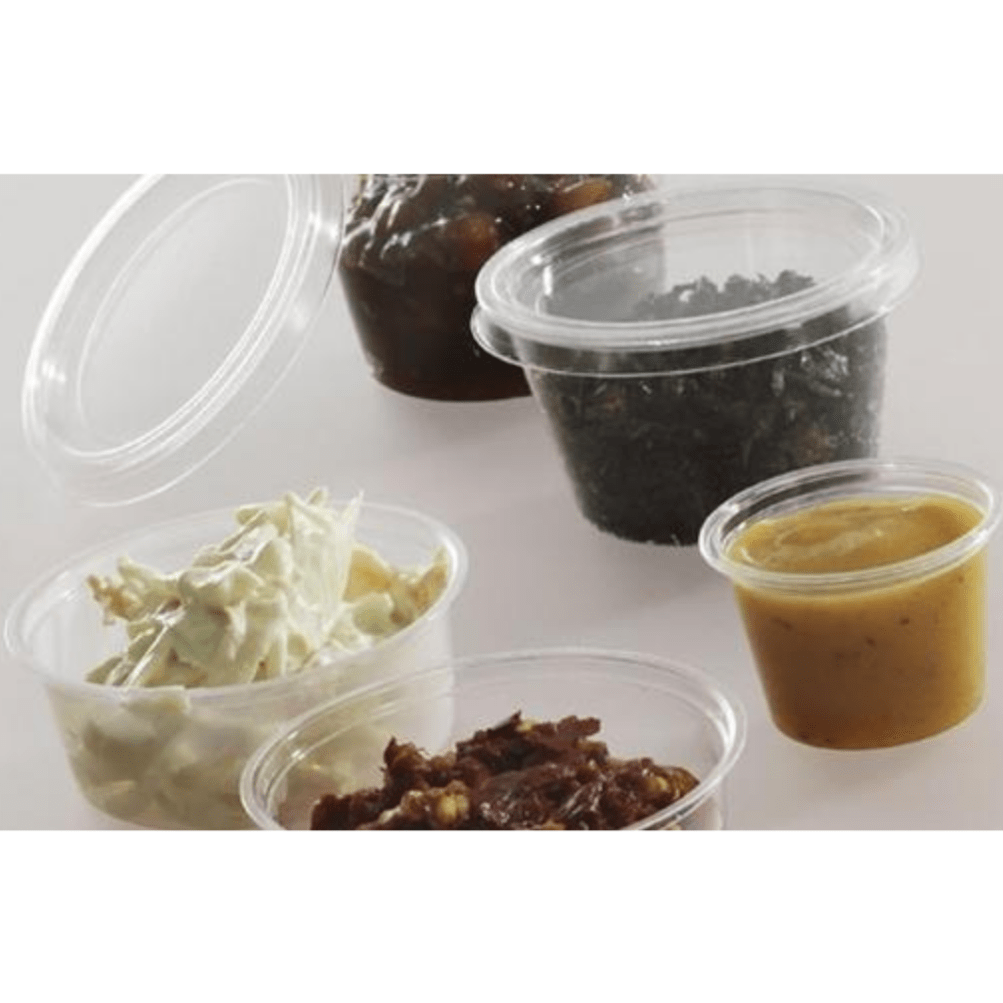 Compostable Clear Portion Pots
Commercially Compostable
Four sizes; 1oz, 2oz, 3oz, 4oz
2000-5000 pots per case
Commercially Compostable
Four sizes; 1oz, 2oz, 3oz, 4oz
2000-5000 pots per case
These portion pots are absolutely ideal for salad dressings, sauces, compact snacks and picnic accompaniments, you could even put them inside the salad boxes… or in the top of the salad cup.


They would also be great for takeaway Strawberries & Cream in a Cup.

These clear, compostable portion pots are made from PLA.
1oz 5,000 per case 
2oz to 4oz 2,000 per case  
Unsure how to dispose of your Compostable Packaging, check out our information page by clicking here!
FREE UK* next day delivery. Click here for more information on deliveries.
read more
Commercially Compostable
Four sizes; 1oz, 2oz, 3oz, 4oz
2000-5000 pots per case

These portion pots are absolutely ideal for salad dressings, sauces, compact snacks and picnic accompaniments, you could even put them inside the salad boxes… or in the top of the salad cup.



They would also be great for takeaway Strawberries & Cream in a Cup.

These clear, compostable portion pots are made from PLA.

1oz 5,000 per case 

2oz to 4oz 2,000 per case  

Unsure how to dispose of your Compostable Packaging, check out our information page by clicking here!

FREE UK* next day delivery. Click here for more information on deliveries.

Ratings will go here from reviews.io