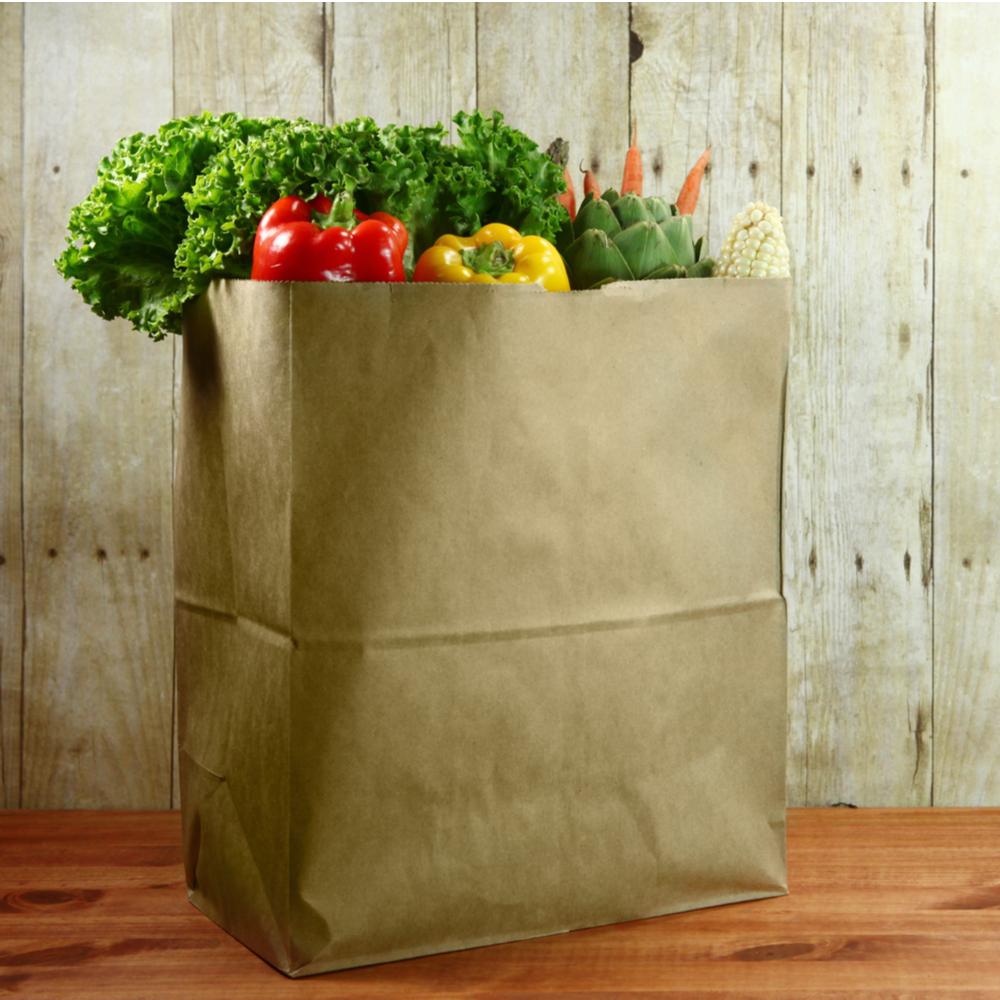 Recyclable and Compostable American Style Paper Bags
Recyclable and Commercially Compostable
Three sizes; 210x115x485, 260x130x415, 260x130x560
125 bags per case
Recyclable and Commercially Compostable
Three sizes; 210x115x485, 260x130x415, 260x130x560
125 bags per case
Please note, these bags do NOT have handles. They are designed for the top to be rolled down.

Sizes (width x gusset x height):
210x115x485mm (125/Case)
260x130x415mm (125/Case)
260x130x560mm (125/Case)
Unsure how to dispose of your Compostable Packaging, check out our information page by clicking here!
FREE UK* next day delivery. Click here for more information on deliveries.
read more
Recyclable and Commercially Compostable
Three sizes; 210x115x485, 260x130x415, 260x130x560
125 bags per case

Please note, these bags do NOT have handles. They are designed for the top to be rolled down.


Sizes (width x gusset x height):
210x115x485mm (125/Case)
260x130x415mm (125/Case)
260x130x560mm (125/Case)

Unsure how to dispose of your Compostable Packaging, check out our information page by clicking here!

FREE UK* next day delivery. Click here for more information on deliveries.

Ratings will go here from reviews.io