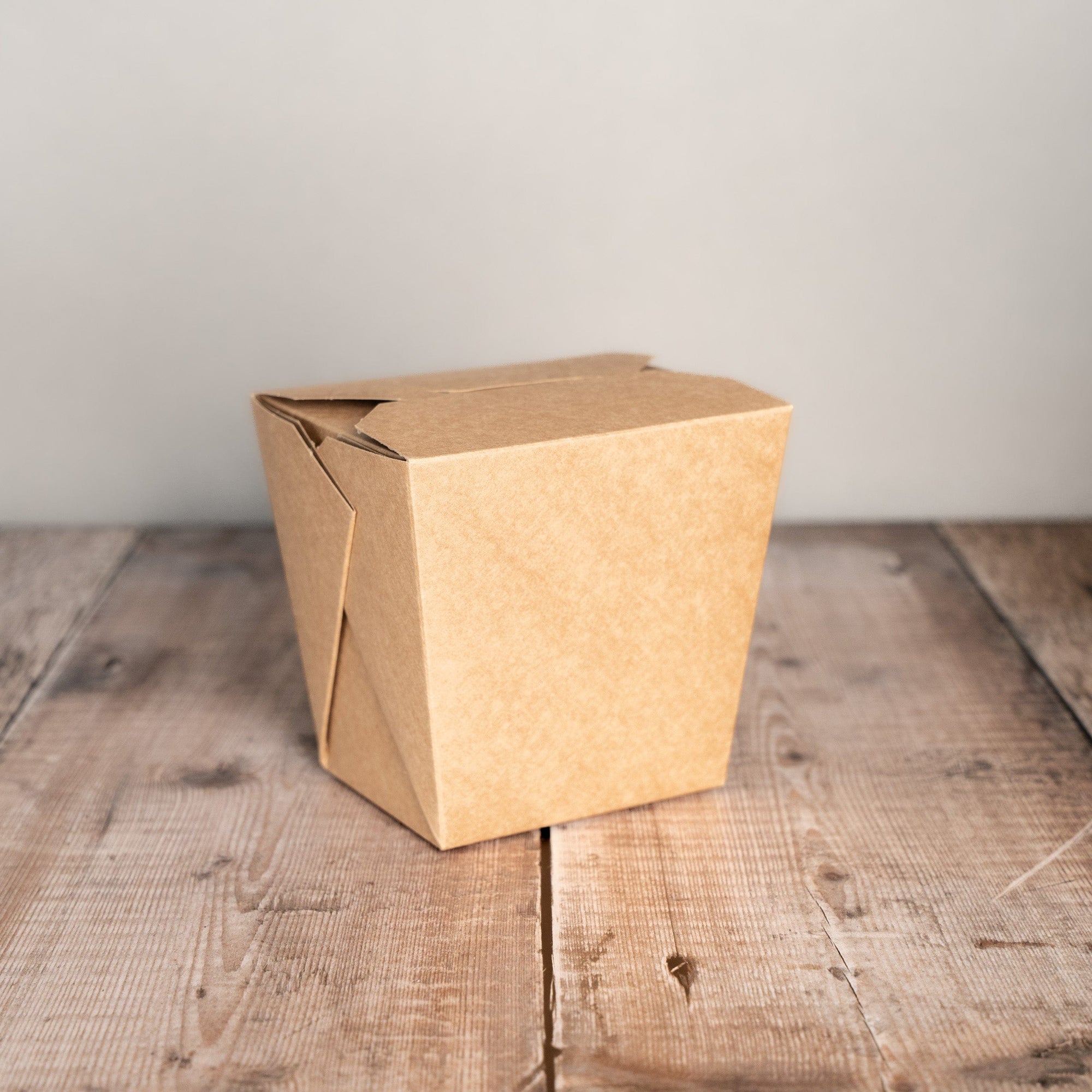 Recyclable and Compostable Brown Kraft Noodle Boxes
£145.48 £121.23 ex. VAT
£0.00
Recyclable and Commercially Compostable
One size; 32oz
400 noodle boxes per case
Recyclable and Commercially Compostable
One size; 32oz
400 noodle boxes per case
These compostable meal pails are designed for both hot and cold foods and they're a truly versatile option for any street food vendor. They're made from brown kraft board with a water based coating, so they can be easily recycled through the existing paper waste streams. These boxes can also be composted. Classy, elegant, strong and sustainable.

Size: 32oz Tall Noodle Box
Seal your Noodle Box with a NaturePac Compostable Label. Click here for more information.
Unsure how to dispose of your Compostable Packaging, check out our information page by clicking here!
FREE UK* next day delivery. Click here for more information on deliveries.
read more
Recyclable and Commercially Compostable
One size; 32oz
400 noodle boxes per case

These compostable meal pails are designed for both hot and cold foods and they're a truly versatile option for any street food vendor. They're made from brown kraft board with a water based coating, so they can be easily recycled through the existing paper waste streams. These boxes can also be composted. Classy, elegant, strong and sustainable.


Size: 32oz Tall Noodle Box

Seal your Noodle Box with a NaturePac Compostable Label. Click here for more information.

Unsure how to dispose of your Compostable Packaging, check out our information page by clicking here!

FREE UK* next day delivery. Click here for more information on deliveries.

Ratings will go here from reviews.io