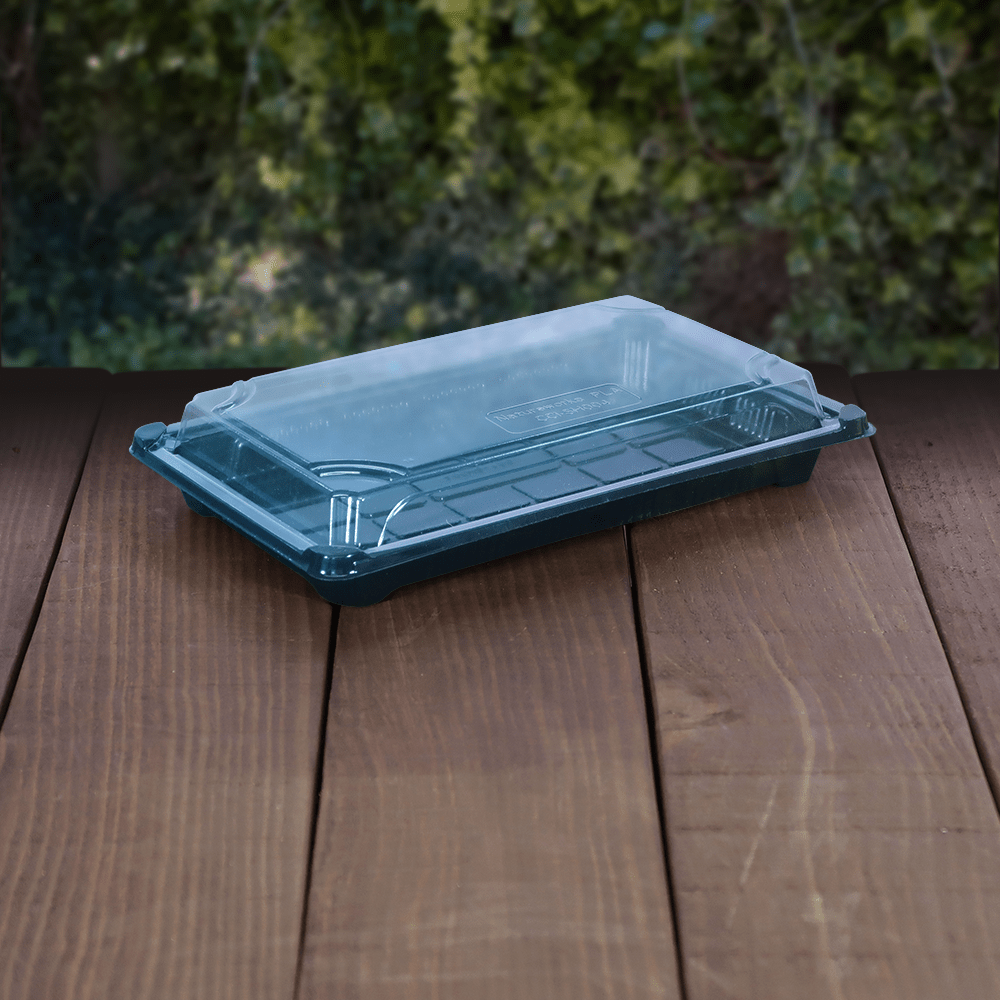 Compostable Sushi Trays with Lids
Recyclable and Commercially Compostable
Two sizes; 175x125x40mm, 245x150x40mm
300 trays per case
Recyclable and Commercially Compostable
Two sizes; 175x125x40mm, 245x150x40mm
300 trays per case
PLA Sushi Combo Black Tray and Clear Lid are ideal for making your Sushi really stand out.

Available in two sizes:
No.2 175x125x40mm (300/Case)
No.4 245x150x40mm (300/Case) 
Unsure how to dispose of your Compostable Packaging, check out our information page by clicking here!
FREE UK* next day delivery. Click here for more information on deliveries.
read more
Recyclable and Commercially Compostable
Two sizes; 175x125x40mm, 245x150x40mm
300 trays per case

PLA Sushi Combo Black Tray and Clear Lid are ideal for making your Sushi really stand out.


Available in two sizes:

No.2 175x125x40mm (300/Case)
No.4 245x150x40mm (300/Case) 

Unsure how to dispose of your Compostable Packaging, check out our information page by clicking here!

FREE UK* next day delivery. Click here for more information on deliveries.

Ratings will go here from reviews.io