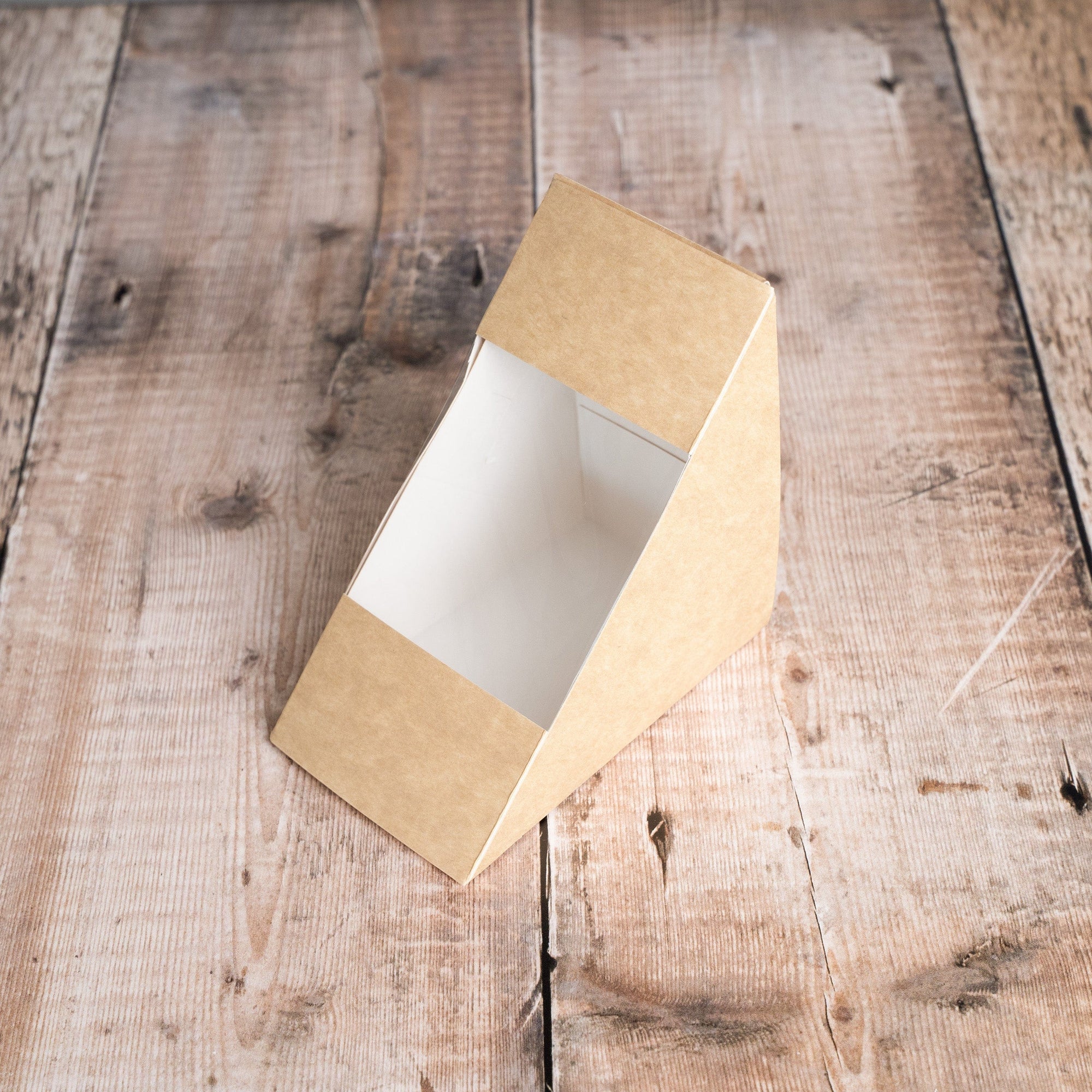 Recyclable Kraft Sandwich Wedges
Recyclable
Two sizes; Standard, Deepfill
500 wedges per case
Recyclable
Two sizes; Standard, Deepfill
500 wedges per case
Standard (65mm) and Deepfill (75mm) sandwich wedge constructed from Cardboard with rPET liner and window. These sandwich wedges are front loading.
500 per Case.

Seal your Sandwich wedge with a NaturePac Label and make sure your customers know your packaging is recyclable.
FREE UK* next day delivery. Click here for more information on deliveries.
read more
Recyclable
Two sizes; Standard, Deepfill
500 wedges per case

Standard (65mm) and Deepfill (75mm) sandwich wedge constructed from Cardboard with rPET liner and window. These sandwich wedges are front loading.

500 per Case.


Seal your Sandwich wedge with a NaturePac Label and make sure your customers know your packaging is recyclable.

FREE UK* next day delivery. Click here for more information on deliveries.

Ratings will go here from reviews.io