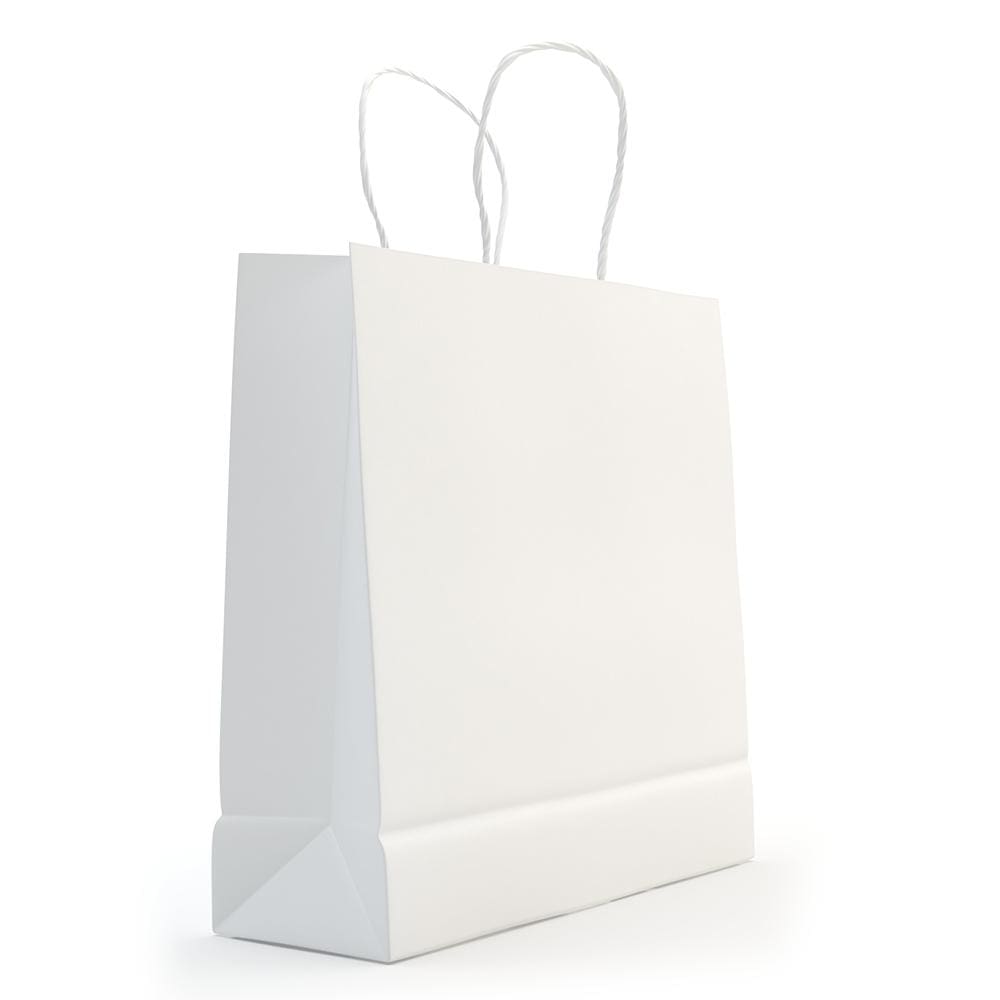 Recyclable and Compostable Extra-Strong White Paper Carrier Bags
Recyclable and Commercially Compostable
Five sizes; 180x80x240mm, 240x110x320mm, 320x140x410mm, 450x150x490mm, 540x150x490mm
100-300 bags per case
Recyclable and Commercially Compostable
Five sizes; 180x80x240mm, 240x110x320mm, 320x140x410mm, 450x150x490mm, 540x150x490mm
100-300 bags per case
Extra strong white paper carrier bags with Twisted Paper Handles. These paper carrier bags are ideal for any retail situation. They can be used for fruit and veg, clothing, wine bottles, etc...

They are avaliable in 5 sizes:
Width x gusset x height
180x80x240mm (300/Case)
240x110x320mm (200/Case)
320x140x410mm (200/Case)
450x150x490mm (150/Case)
540x150x490mm (125/Case)
These carrier bags are widely recyclable thoughout the UK.
read more
Recyclable and Commercially Compostable
Five sizes; 180x80x240mm, 240x110x320mm, 320x140x410mm, 450x150x490mm, 540x150x490mm
100-300 bags per case

Extra strong white paper carrier bags with Twisted Paper Handles. These paper carrier bags are ideal for any retail situation. They can be used for fruit and veg, clothing, wine bottles, etc...


They are avaliable in 5 sizes:

Width x gusset x height

180x80x240mm (300/Case)

240x110x320mm (200/Case)

320x140x410mm (200/Case)

450x150x490mm (150/Case)

540x150x490mm (125/Case)

 

These carrier bags are widely recyclable thoughout the UK.

 

Ratings will go here from reviews.io