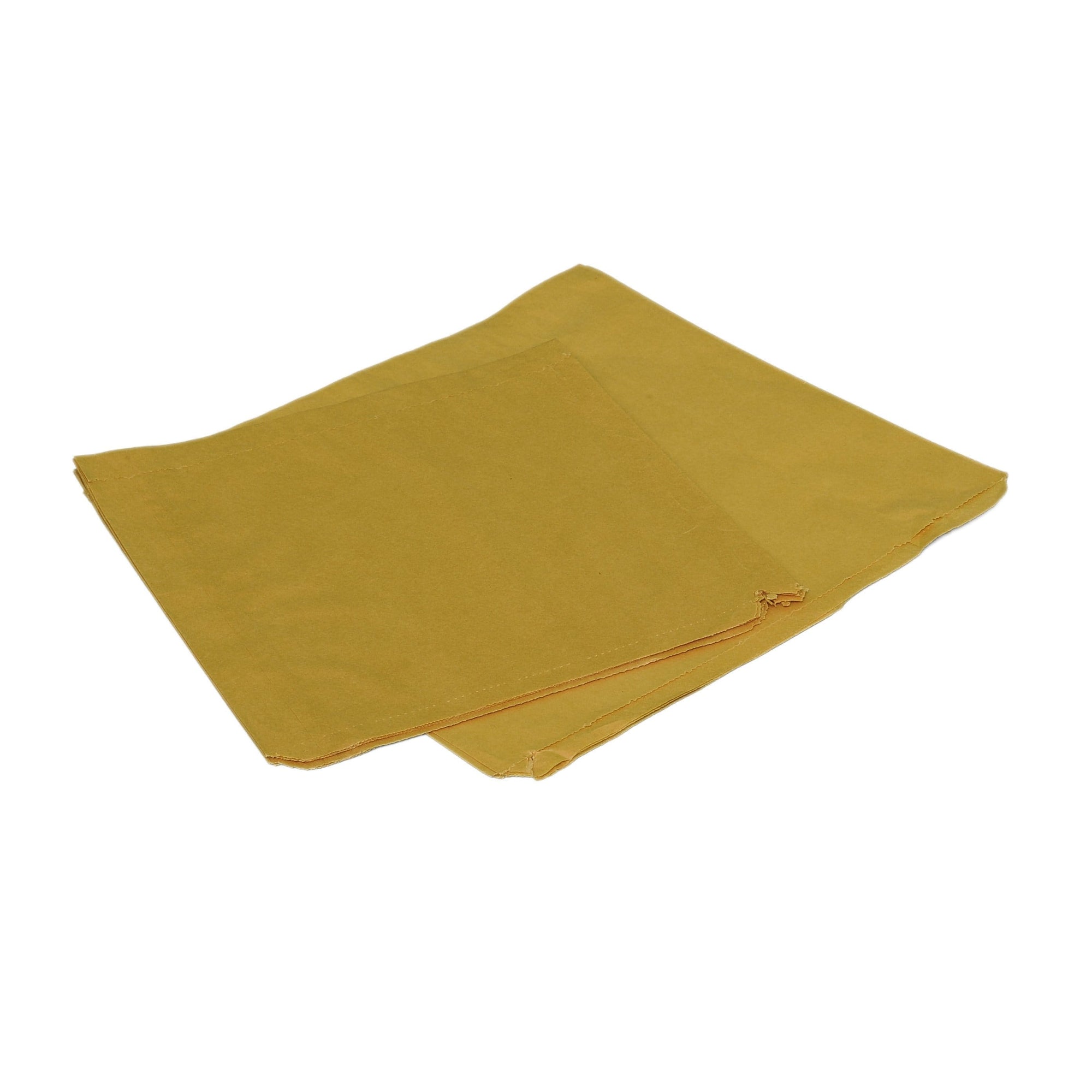 Recyclable and Compostable Brown Kraft Paper Bags
Recyclable and Commercially Compostable
Eight sizes; 7x7", 7x9", 8x8", 9x14", 10x10", 12x12", 13x14", 14x18" (Extra Strong 10x10",12x12")
500-1000 bags per case
Recyclable and Commercially Compostable
Eight sizes; 7x7", 7x9", 8x8", 9x14", 10x10", 12x12", 13x14", 14x18" (Extra Strong 10x10",12x12")
500-1000 bags per case
Brown Kraft Paper bags. 100% Sustainable, recyclable and compostable.

Sizes available: 7x7", 7x9", 8x8", 9x14", 10x10", 12x12", 13x14", 14x18"

There is also an option for an (extra strong), yellow kraft paper bag in sizes 10x10" and 12x12".
Unsure how to dispose of your Compostable Packaging, check out our information page by clicking here!
FREE UK* next day delivery. Click here for more information on deliveries.
read more
Recyclable and Commercially Compostable
Eight sizes; 7x7", 7x9", 8x8", 9x14", 10x10", 12x12", 13x14", 14x18" (Extra Strong 10x10",12x12")
500-1000 bags per case

Brown Kraft Paper bags. 100% Sustainable, recyclable and compostable.


Sizes available: 7x7", 7x9", 8x8", 9x14", 10x10", 12x12", 13x14", 14x18"


There is also an option for an (extra strong), yellow kraft paper bag in sizes 10x10" and 12x12".

 

Unsure how to dispose of your Compostable Packaging, check out our information page by clicking here!

FREE UK* next day delivery. Click here for more information on deliveries.

Ratings will go here from reviews.io