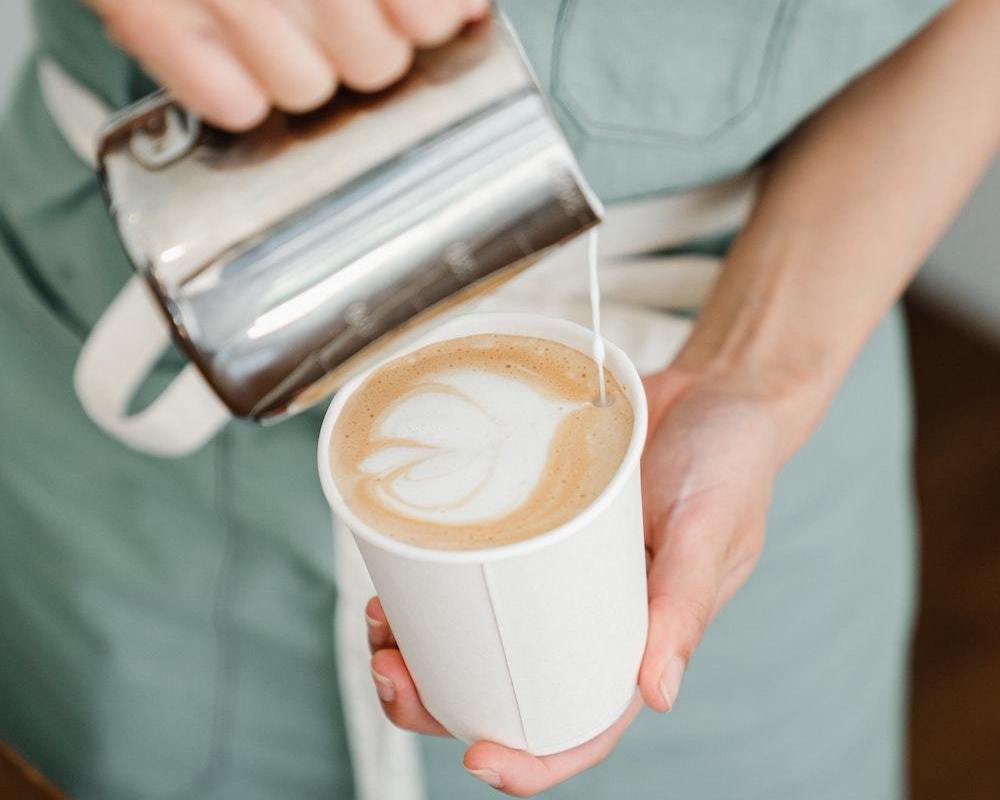 7 sustainable takeaway essentials every coffee shop owner needs
Whether you're just starting out or looking for a full restock, having a solid foundation of coffee shop supplies that supports and compliments your menu is a must.  
As a hospitality business, you want to focus on selling a pleasurable experience to your customers- which is why your supplies (from cups to carrier bags) are integral to your identity and customer experience. Giving your customers the option of sustainable packaging, therefore, can help this experience be even more positive and reflect your brands ethos.  
Why use sustainable packaging? 
Consumers are becoming increasingly more aware of their environmental impact and actively looking to invest in sustainable alternatives. The green option is more important to consumers than ever, with 74% of consumers willing to pay more for sustainable packaging. This is a huge number, which is why we believe sustainability should no longer be an alternative option.  
Below we have put together a list of 7 coffee-shop essentials to tick off your list in time for the holiday season. Everything included in our list is sustainable and can be recycled or composted:  
Cups
Hot drinks 
What would a coffee shop be without the humble coffee cup? 
Not only is your coffee cup integral to the delivery of your hot drinks, it is also a vital part of your brands identity - the 'icing on the cake' when it comes to uniting the look and feel of your shop. You want your customers to be proud to hold one of your cups, helping to also build brand awareness. Sustainable coffee cups don't have to be boring either, many are now fully customisable meaning you don't need to compromise when it comes to style or function.  
Take a look at our fantastic range of sustainable coffee cups. Don't forget, we also offer custom printing! 
Smoothies and juices 
Smoothie and Juice cups are perfect for serving your cold drinks range, especially in warmer months.  
"How can smoothie cups be sustainable when they are made of plastic?" we hear you say.  
The sustainable plastic in question is PLA, which is a bioplastic derived from plant sugars, meaning it is completely compostable. Pair these guys with some paper straws and you've got yourself a sustainable solution for your cold beverages! 
You can shop our compostable smoothie cups and lids below or, if you are looking for something a bit different, we also recommend using paper cups, which are also perfect for smoothies and juices.  
Lids
If your serving takeaway drinks to your customers, it is a no brainer that you will need a lid for your cups; your customers plan on drinking their beverages and not spilling them after all!  
Lids, especially for coffee cups, often cause confusion amongst our clients and their customers as the lids are often made from a single-use material that can't be recycled or composted. Luckily, there are now a range of sustainable alternatives for lids made from plant-based materials which can be recycled or composted along with your cups. 
Don't forget to order enough lids to go with your cup order! We offer lids for all our cup sizes and ranges.  
Drinks Accessories
Straws 
Perfect for iced drinks, straws add a great finishing touch to your beverages experience for customers on the go. Thanks to the governments ban on plastic straws, there are now many sustainable options available for this drink accessory. We would recommend (as the best form of practise) opting for metal or bamboo straws, however, if this isn't viable for your business, fear not, as paper straws are another great alternative; they can be both recycled and composted.  
Want to stand out? Our stripy jumbo straws will certainly make a statement. 
Stirrers 
Strong or sweet? Stirrers are a great addition if you offer self-serve sugar and milk for your customers. The majority of stirrers are made from wood, meaning they are 100% compostable. 
Carriers 
The perfect companion for group orders on the go, carriers are a fantastic option if you often cater for office workers or families on a coffee run. There are two main options when it comes to carriers: cardboard or pulp fibre, both which are recyclable and compostable.  
If you're looking for something customisable, we recommend also stocking branded carrier bags for those purchasing larger orders. You can check our customisable carrier bags and carriers below:  
Food on the go
 Bags  
 What better match is there than coffee and cake?  
If you are serving a selection of pastries, we recommend a quick grab and go bag that can double as a wrapper for munching on the run. For buttery pastries and iced cakes, we recommend a double layer paper greaseproof bag to cater for messier treats. Need something a bit bigger? You can also buy paper bags with handles.  
Want it branded? We offer customisation on our carrier bags as well: 
Ice-cream pots  
A must have for sunnier days, ice-cream pots are a lovely way to serve takeaway summer treats. The obvious choice is a PLA lined pot, which is recyclable. You are also going to want serving spoons, which you can find as either wooden or PLA options. 
Why stop there? Our pots are super versatile, and can be used as deli pots, condiment holders and more! 
Not sure where to start?
Whether you need help with a custom order or just want some advice, we are happy to help. Don't hesitate to give us a call or drop us an email!