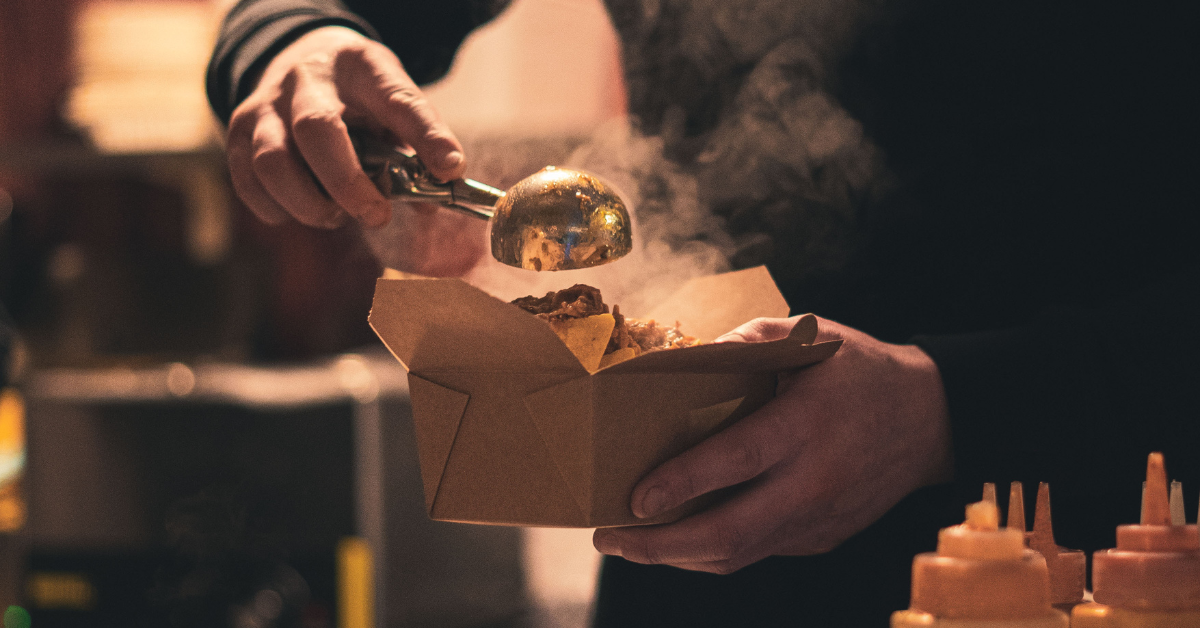 With the winter months fast approaching, warming food and festive beverages are high on everyone's agenda. With the street food market continuing to boom post pandemic, it is more important than ever to provide sustainable street food packaging, so that our alfresco meals don't contribute to landfill waste. 
Here are our top three picks of eco-friendly street food packaging: 
The Kraft Pail is the perfect box packaging for hot food. Whether you are serving Indian, Thai, or Greek street food, these compostable meal pails are a versatile option for any street food vendor and cuisine.
Offering takeaways? Not only is our Kraft box suitable for re-heating in the microwave, but it can also be easily recycled from a home curb-side bin. 
At NaturePac we offer eco-friendly compostable wooden cutleries for all your culinary needs, including forks, knives, tablespoons, and dessert spoons. Perfect for allowing your customers to indulge in a tasty treat on the go.
Aside from being incredibly useful, napkins can be a great way to promote your brand. Our recyclable and compostable 2ply napkins can be custom printed to promote your business, and as NaturePac uses vegetable ink for printing, your napkins can be recycled wherever your food is enjoyed.
For other street food essentials check out our collection.