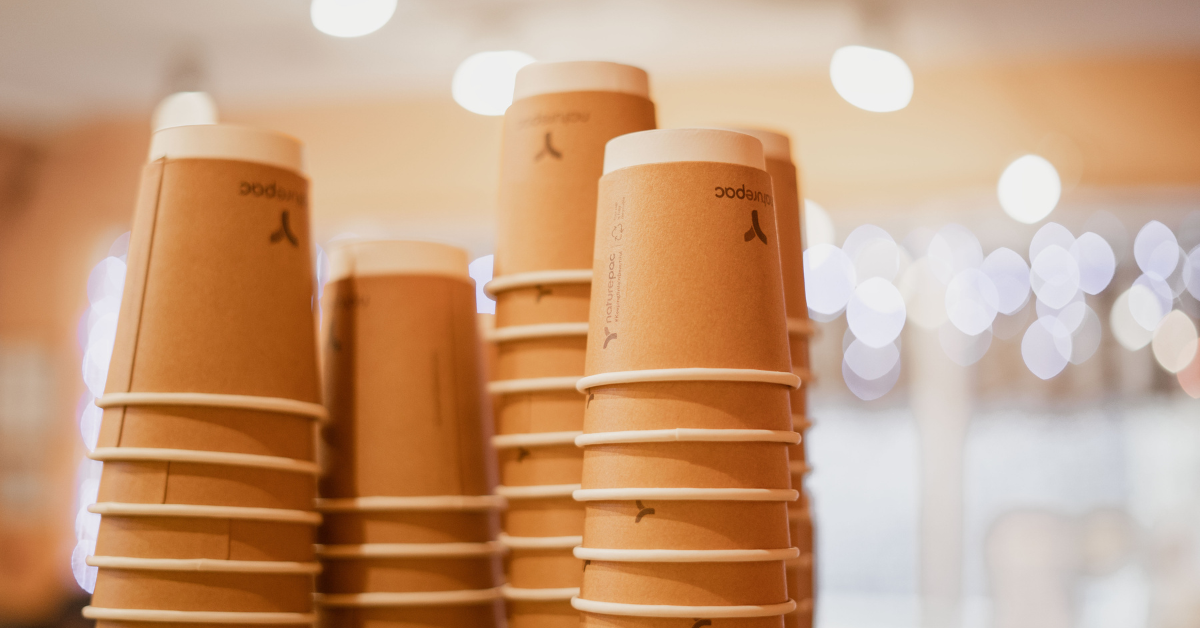 We drink coffee in the mornings, while out with friends and family, and simply when we need energy, which explains 98 million cups of coffee daily consumed in the UK. 
However, we must all be mindful of the implications that coffee sourcing, consumption and even disposal have on our planet, and that is what this day is really about. In 2022 International Coffee Day's focus is on a Circular Coffee Economy, which aligns with NaturePac's values - as we believe that packaging or any other product must not be turned into waste at the end, but instead continue contributing to the economy.  
Here are three tips that will make a huge difference for the environment as well as for your business: 
Use ethically sourced coffee
Coffee growers around the world are particularly vulnerable to environmental challenges. Climate change, and the resulting temperature increases and declining rainfall, can impact crops in a number of ways, including the proliferation of diseases such as the highly destructive fungus, coffee rust.  
Organisations such as the Rainforest Alliance and Fairtrade work to support coffee growers' livelihoods, focusing on areas such as fair pay, human rights and sustainability. The Rainforest Alliance also works with their certified farms to protect the world's forests, prohibiting deforestation, and helping to protect biodiversity and ecosystems.  
By buying coffee from ethically certified schemes for your café you are contributing to farmers' welfare and are being more sustainable. Plus, it makes your customers feel good about their purchase and might even encourage them to be more eco-conscious in the future.  
Don't bin it, bio bean it
After all the coffee is drunk, we are left with 250,000 tons of coffee grounds that normally get binned. Thankfully there are alternatives such as Bio Bean, the world's largest recycler of coffee grounds. They work with local transportation companies to collect the grounds and then upcycle them to be used across other industries, creating a circular economy.  
Another option would be to use your coffee as a fertiliser, if you are growing your own produce. This will reduce waste, save you money on expensive products, while being fully organic. 
Use Recyclable Cups
 
Now that fully recyclable cups are available on the market, why not use them? NaturePac uses EarthCoating, which is waterproof and certified to be recycled in any curb side recycling bin. This means that our coffee cups can be put in any curb side recycling bin.  
We also made sure that your cups can be custom-printed with vegetable-based ink, which gives them personality while still being fully recyclable. It can be an excellent opportunity to tell the story of your business and encourage your customers to recycle the cups rather than send them off to landfill.  
Ready to make a difference? Read more on our recyclable cups.