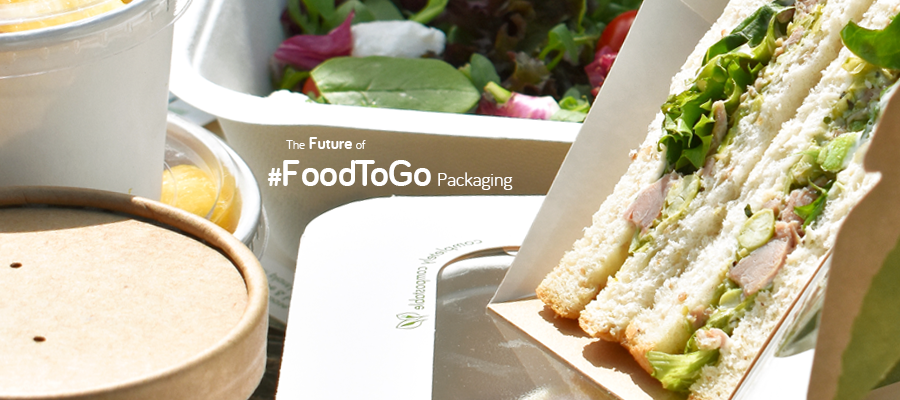 The overall quality of #FoodToGo is improving every day.  
 
Tasty, convenient, nutritious and comforting. The amount of quality street-food is increasing at an astonishing rate and hungry consumers are only too happy to support it. 

For example, there's a bustling, mobile 'food park' in Cambridge near to where we're based, which serves an amazing and delicious array of quality cuisine to busy professionals every week. Vibrant, rich and satisfying lunch choices, prepared by passionate local foodies whom pride themselves on delivering big flavours, fast, to hungry customers with high expectations.  
This means that lucky mobile diners are also developing a passion for what's on offer. Most likely, they're also interested in where your food comes from. Consumers are becoming a lot more savvy and expect you -- as the business owner -- to know exactly where your food is sourced, and why. 
Not only is the breadth of knowledge growing among consumers (as to where your food is coming from), they're also increasingly interested in how street-food is served. If you offer your signature dish in a polystyrene clamshell, not only does your food suddenly feel a lot less thoughtful and considered, but actually... the customer is probably also thinking "This vendor doesn't care about the environment, do they care where their produce is coming from?".  
As #FoodToGo quality improves, so must the packaging in which it's presented. Here at NaturePac, we try to make that first impression AND your on-going presentation as simple as possible, so that you're free to concentrate on what you're passionate about.

Everything in the NaturePac range is 100% Industrially Compostable, made from Sustainable Resources. However, we know that some customers find it difficult to get their packaging to an Industrial Composting facility. Therefore, we are investing a lot of energy into increasing our Home Compostable range. 
Within our current Home Compostable range, we have Meal Boxes, Carrier Bags, Pots, Bowls, Plates, etc... and soon, we hope to have Home Compostable Takeaway Cups too. 
Materials used in this range include: 
Bagasse – a waste product from the sugar cane industry

 

Palm Leaves – which are windfalls

 

Recycled Paper

 

Corn Starch

 

Etc...

 
For more information on Home Compostable products and advice on what type of packaging to use with your food, please feel free to contact us anytime: sales@epp-ltd.co.uk or speak directly to one of our experts right now: 01480 309 870 

Please take a look at our other news articles, and join the discussion across social media via #KeepingBritainBeautiful