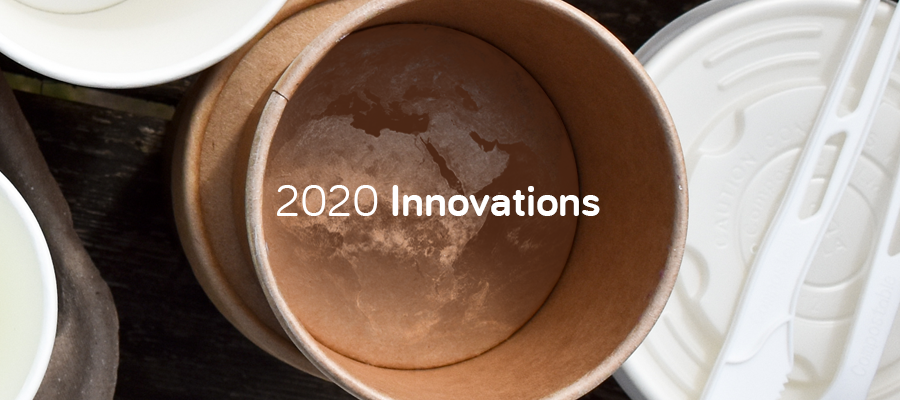 Here at NaturePac, we never jump into anything without first doing comprehensive research into the subject; whether that be a new product design, a new material, a new technology, etc... Our key philosophy is to be as educated as we can, so that we can share the best information quickly and confidently… making your life easier. 

We are not here to preach, just to give you the facts so you can make informed decisions. We also pride ourselves on listening to you and adapting to your needs and wants.

During the run up to the festive break, we spent a lot of time planning for 2020 to ensure we continue on this vein. Now we are excited to share with you our 4 key goals for 2020: 


Move as many of our 

NaturePac products to Home Compostable as possible.

Introduce to you a new range of products which have been made from Post-Consumer Waste and can be easily recycled again.


Expand our Reusable Range.




Fully redesign the 

NaturePac website to ensure it is easy to use and you can find all the educational material you need.

All of these goals are designed to help make your packaging decisions easier and ensure you are kept up-to-date with all the progress within the packaging sector. 

Below we will explore each goal in turn:
Home Compostable 
NaturePac
 Products
During discussions with our customers, one point is always brought up, and it is of constant frustration that we can't give you a simple answer... 

"I am buying Compostable Packaging but I'm not sure how to dispose of it as our waste management company won't take it in our food waste?"

As you can see from a previous blog, even if the waste management company cannot handle Compostable packaging, you are still doing the right thing in buying Compostable over standard plastics and degradable plastics. 
We know we need to do better. We are in talks with waste management companies, however, this is a slow process. Therefore, we are looking to do even better and potentially cut out the waste management company.

Our goal is to have all (100%) of the products in the NaturePac range to be Home Compostable. We are aiming to achieve this by the end of 2020, and if we achieve this, we believe our range will be the first in the country to be fully Home Compostable. This is an ambitious target, however, we feel as though it needs to be done.

Home Compostable means the product can be put into your home compost heap, along with your food and garden waste. It will break down within your compost heap, leaving no harmful residue. For you, it means your customer can easily dispose of their packaging waste. It doesn't need any special treatment.


New Product Range
Home Compostable food-to-go packaging is ideal for many applications, especially when used with greasy and oily foods (when the packaging gets so contaminated with food waste so it can't be recycled). Also, for the vast majority of the time, these packaging items are made from renewable resources (all of the NaturePac products are made from renewable resources unless otherwise stated).

However, as we have previously discussed in our blogs, we know Industrially Compostable Packaging is not always the best answer. One of the major problems we need to cure is what to do with all the waste we (as humanity) have already produced, whether its plastic, paper, or another material? 

Although we do not have the complete answer, we feel we can play our part... We are developing a range of products which are made from Recycled, Post-Consumer Waste and which can then be recycled easily within existing recycling streams. Our aim is to have all the products within the range to be made from 100% Recycled Content, however, with current technology this isn't always possible, especially with recycled paper board where food will have direct contact with the material.

The main idea behind this range is to increase the use and quality of the material produced within the circular economy.

We are very excited about this range and are hoping to start to feed these products into our range over the next few months, with a full launch in April 2020.


Reusable Range

We believe the packaging industry also has a responsibility to help our customers to reduce the need for packaging, as well as offering them sustainable alternatives to their current single use packaging. As part of this, we will be introducing a new Reusable Range for use within the food-to-go industry. 

However, as with everything we do here at NaturePac, we want to ensure we are offering you the right products. Part of our ethos with the Reusable Range is to ensure it can be recycled at the end of its life. We also want to offer you products which have a long-life expectancy so they can be used as many times as possible, reducing their relative carbon footprint.

This range will be expanded throughout the year and we will keep you up-to-date as and when they are available.


Website 

Redesign

 

To go along with all these new product innovations, we are completely redesigning your main point of contact, the NaturePac website. We're hoping to make it simpler to use and easier to find all the information you need.

There is going to be a central hub for all the learning materials. We are also going to be categorising the products so they are easy to find and so you can instantly see what you should be doing with them at the end-of-their life.

We've also produced detailed photos of all the products (and videos of many of them), so you can clearly see what you're ordering. We are very excited to share our new website with you. It will be up and running during April.

I hope you agree, here at NaturePac we are constantly evolving, bringing you the latest product innovations while helping to make your life easier in terms of packaging and waste management. 
We hope you have a great 2020 and we look forward to helping you grow throughout the year! 


James Turton 
Operations Director