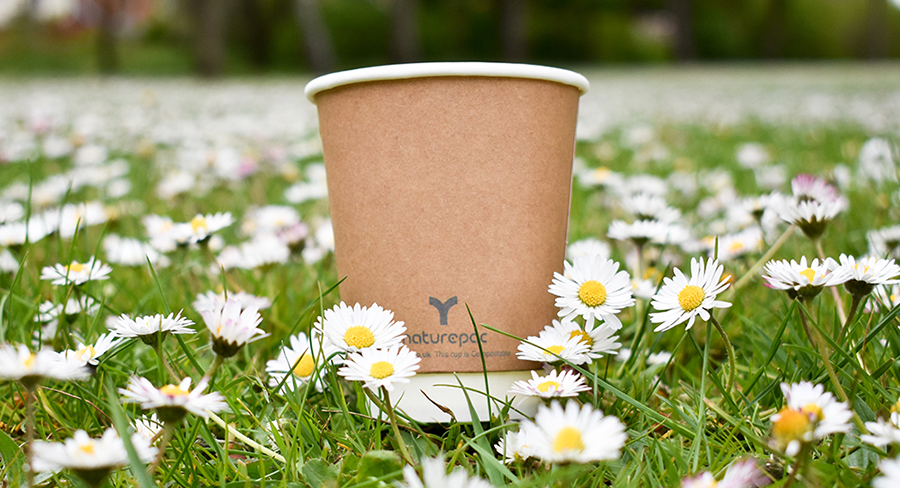 We used to sell plastic catering disposables, however, once we realised the damage it was doing to the environment, we decided to research other options. We wanted to better educate ourselves so we could make an informed decision and in turn educate our customers so they could make an informed decision. 

We looked at a number of elements: 
The material; 

What it is made from; How it is made; How it can be disposed of

 

The application of the packaging item

 

What waste management facilities are available

 

Etc...

 
Our goal was to find a better alternative for every food-to-go packaging item, including takeaway cups, sandwich wedges, burger boxes, salad boxes, etc... We wanted to find alternatives that were not only made from better, more environmentally friendly materials, but also alternatives which could be disposed of correctly.


Materials
Most of the materials we found have been around for a very long time, however, the investment into them was limited due to a lack of demand. This meant the materials weren't particularly good at their applications and they were expensive. However, now that climate change is on the top of most people's (business's) agenda, the investment is now being put into these materials. As demand increases, we have seen significant improvements at the manufacturing stage, and so this is having a a positive effect on the overall costs for the end user.

Below are the materials which are now found in the majority of our Compostable food-to-go packaging. The packaging alternatives we have chosen to stock are those we perceive to be the best currently in production.


Bagasse
Bagasse is a card like material made from waste products taken from the sugar cane industry. Even before you use this as a food packaging product, it has benefits as it is made from a waste material which would otherwise have been discarded. It is pressed into items such as plates, bowls, hinged burger boxes, hinged meal boxes, food trays, etc... Bagasse is made from a completely renewable resource (normally sugar cane), and once it has been used, it can be industrially composted. It can also be composted at home, however, timescales cannot be ensured as the material is not yet Home Composted Certified.


PLA
PLA stands for Poly Lactic Acid. It is a type of 'plastic' which has been made from renewable resources such as Maze and Corn Starch. It is fully industrially compostable and is used for applications where you need to be able to see the product inside (such as clear compostable salad boxes), or where you need a 100% waterproof coating (such as compostable take away cups). 
The Maze and Corn used for manufacturing PLA is grown specifically for the job, however, it cannot be eaten because of the high starch content. This is probably the biggest disadvantage of PLA. In order to grow the material needed, the production requires use of farm land, which would otherwise be used for food production. It is also very commonly mistaken for normal plastics, which means it often gets into the wrong waste streams. Recyclers do not like it mixed in with standard plastics, however, they can cope with a small percentage of it. 
The biggest advantage is that PLA can be industrially composted. When it does break down, it leaves no harmful residue, including leaving no microplastics. It breaks down in to water, CO2, and bio-mass.
Paper and Card
All of the paper and card used in manufacturing our Compostable packaging has come from managed forests. This means the trees have been planted and grown specifically for the paper industry. A growing tree helps to absorb CO2. We believe the biggest benefit of paper is it is very easily recycled with most councils in the UK widely accepting paper into their recycling programmes.  
In order for paper and card to be used in most applications with food packaging, it needs to be coated or lined. The two most common coatings/linings are PLA and an Aqueous (water based) coating (we will go into more detail below). 
One of the disadvantages of paper is it takes a lot more energy to transport than other types of material as it is bulky and heavy.


PLA Lined Board
This is card or paper which has had PLA laminated on to it to make it waterproof and greaseproof. This is commonly used in Compostable Paper Cups. This material is useful when you are dealing with a packaging item which will be heavily contaminated with food as the recycling companies will reject heavily contaminated paper products anyway. It is also useful when dealing with hot drinks such as teas and coffees, because at present, it performs better than the Aqueous coated board for temperatures of 90-100 degrees. 
The disadvantage of the PLA lined board is the same as a PE lined board in that it cannot be recycled. At least not very easily and so in truth, it won't be recycled. However, the benefit of PLA over PE lined board is it can be industrially composted, and it is made from renewable resources.


Aqueous Coated Board
Our meal pails are manufactured from an Aqueous Coated Board. This type of board (unlike a PLA lined board) can be recycled in standard paper recycling waste streams. We believe this to be the best material for making food-to-go packaging at this present time. If the packaging item is heavily contaminated with food, it can be industrially composted (we also believe it can be composted at home, but like the Bagasse it is not certified to be). Also, if it isn't badly contaminated with food, it can very easily be recycled. 
Manufactures are currently investing heavily in attempts to produce a suitable Aqueous Coated Board alternative for paper cups. We believe this will be the ideal solution to the take away cup problem as cups made from this material will VERY EASILY be recycled. This is at the latter stages of development and will be available very soon!
Applications
After researching the materials, it was clear that different materials are needed for different applications. We feel the best materials are Bagasse and the Aqueous Coated Board, however at times PLA will be the best material for certain applications. 
We have tried to clearly state for each product on our website what material(s) have been used to manufacture the item and how it should be disposed of. We have also used just one material, where possible, in the manufacturing process, as it is a lot easier to dispose of if it is made from just one type of material.


Waste Management
We know the infrastructure for Industrial Composting isn't ideal at the moment as it isn't accessible in many parts of the UK. Along with other Compostable Packaging companies, we are currently working with waste management companies to make Industrial Composting more accessible. We are also helping to educate waste management companies to recognise the difference between Compostable packaging and standard packaging. We are developing better symbols, which are easily recognisable to make this job easier. 
We currently believe materials which can go through an existing waste stream are a more desirable alternative to compostable only. This is why we believe the Aqueous Coated Board is one of the best materials for food-to-go packaging.


Summary
As demand for environmentally friendly materials increase, we are seeing more time and money being invested in developing and expanding a new range of materials. Whilst not perfect, we believe 100% compostable packaging to currently be the best available alternative on the market. The Aqueous Coated Board, which is both 100% Compostable and 100% Recyclable in the existing paper recycling streams is the way we believe packaging should be moving.. 
We will endeavor to keep you up-to-date with the progress within the packaging industry and we will continue to play our part in trying to improve the whole process.