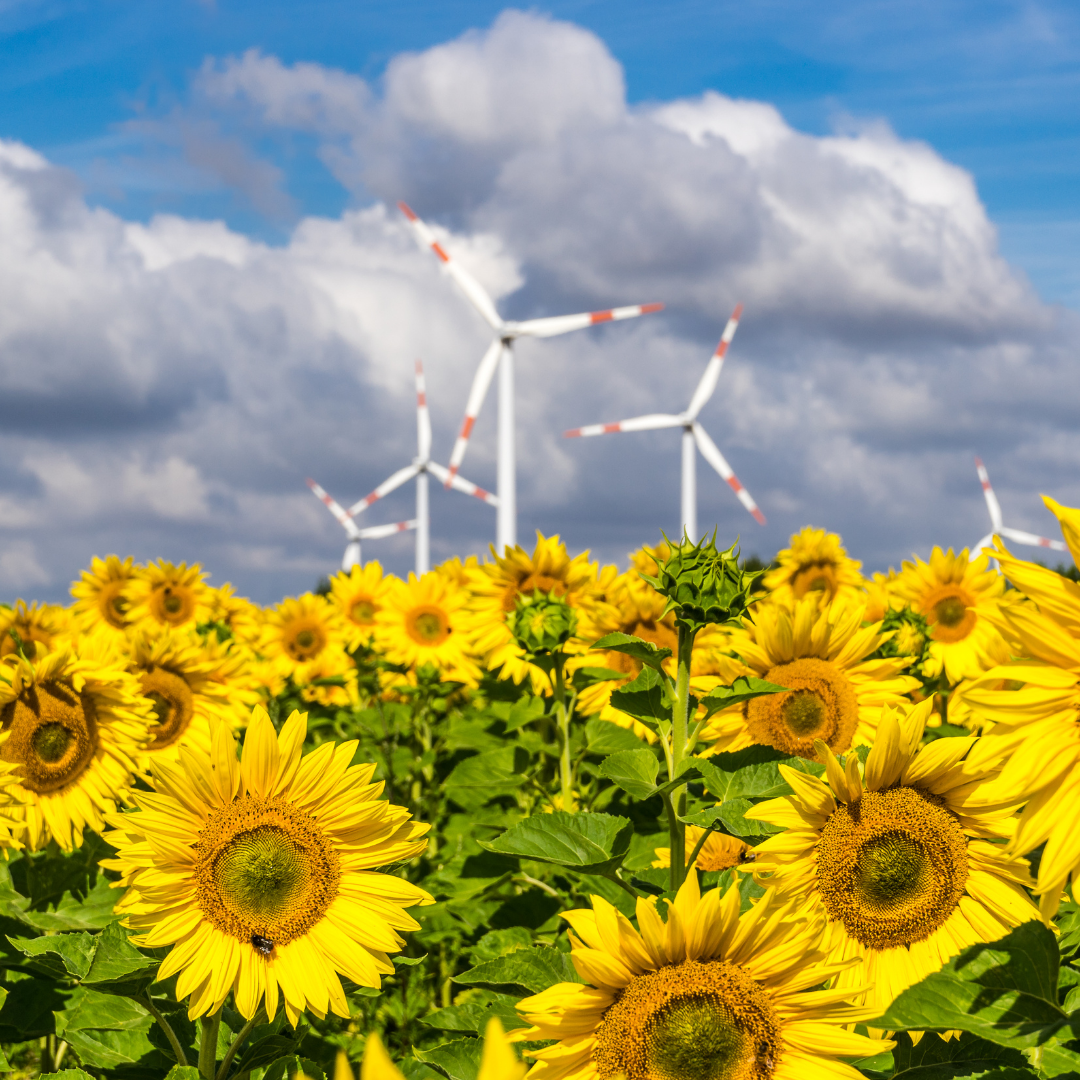 A Happy New Year to you all... welcome to 2021! 
Things haven't necessarily kicked off with a bang... more of a whimper if anything else. 
But it's not all doom and gloom. Fingers crossed recent restrictions are just one last hurdle for us all to jump and we can start to return back to some form of normality. 
But through all the madness, many of you have discovered new ways of delivering your services to your customers. Delivery and takeaway services have soared throughout the past 12 months and whilst this might be a temporary contingency service for a lot of businesses, for some, it has also opened eyes to a potentially new arm to your business which you hadn't previously benefited from. 
So, in that sense there are some positives to take from all this on a business level. For Evolution Packaging, we are very grateful to have developed some wonderful new partnerships over 2020. A large percentage of those new relationships were adapting businesses under the current conditions and we know that many of these businesses will continue to offer takeaway and delivery when all is said and done, such has been the positive successes they've experienced. 
So, as we begin a new year and a new lockdown, it feels like a good time to highlight some popular sustainable packaging options, across a variation of hospitality business types that have thrived offering takeaway and delivery services. But as we do so, it is important to remember that with more of us offering takeaway and delivery, the more waste we expel as a collective on our fragile world.
So, scroll down and take a look at some of the products available to your specific trade. 
Bakeries
We appreciate the relationship our bakeries build with their local customers. The beauty of the local bakery is as simple as the smell of a freshly baked loaf and a chin wag with the regulars. Keeping them smiling and keeping your business ticking along is rewarding and so take a look at some of these packaging options suitable to bakeries. 
Click here to view the product
Whilst you may have more time on your hands than usual, fiddly boxes can be frustrating - but fear not. These cake boxes are pre-assembled and beautifully presentative. All you need is to open them up and you're good-to-go. Being that they are just white card, it allows for the item to be both composted industrially or at home, and they will also be accepted in paper waste recycling streams. We offer these in 3 different sizes.
Click here to view the product
Another item made for presentation. This box is predominantly white card, with a PLA window allowing and are fully compostable. A cracking option for presenting a home delivery array of colourful cupcakes. These boxes come with a cupcake insert, ensuring the cupcakes are held in place. We offer these in two sizes; a 4 cupcake and 6 cupcake box.
Click here to view the product
You've made your cakes; you've got your boxes... now it's time to deliver. You need a patisserie bag suitable for people on the move or for home delivery. The large base allows for the boxes to sit nice and snug at the bottom. These traditional food takeaway bags are constructed from virgin, raw paper which again, allows for them to be both composted industrially, at home or recycled through existing paper recycling streams.
Sandwich Bars
Often with a Sandwich or baguette you might tend to pop them in a small paper bag and on your way, but in offering delivery services, you might want to consider the presentative element to ensure you stand out from the rest. Wrap your menu up in some of these packaging lines, get them on social media and show the standards you are setting. 
Click here to view the product
There is nothing like a freshly made sandwich from a sandwich bar. To really give a better sense of quality then it's worth considering these sandwich wedges. Along with the brown kraft feel of the card, the PLA window allows you to flaunt the contents, whilst keeping things sustainable. We offer both a standard and a deep fill size for you. It's worth considering sealing the sandwich wedge with a NaturePac compostable label, ensuring your customers know your packaging is 100% sustainable. Great sandwich, great packaging... over to you to deliver the service.
Click here to view the product
Much like the sandwich wedge, these tortilla boxes present a high class, elegant packaging item, ideal for your wraps. Again, the brown kraft feel and design compliments the sustainable image you are looking to achieve. Made from card with a PLA liner, these are of course fully compostable. Ideal for pre-packed preservation due to their seal ability. Our NaturePac compostable labels are again something which can nicely compliment your message.
Click here to view the product
Our greaseproof paper bags are wonderfully versatile and in truth, could prove useful for many of you traders in this blog. But in the way of a sandwich bar, I'm considering a nice warm, cheesy panini. This bag has two layers, with the outer layer being kraft paper and the inner being greaseproof, keeping those fingers clean. Our bakeries could find use for these in the way of donuts, sausage rolls or pasties. We offer these in two sizes – small and large.
Salad Bars
It's January, it's a new year and whilst there may not be much for us to do right now, many of us are heading down the healthy eating route in order to shake off those winter bellies. This is where salad bars are worth your weight during this period. There is a real market for salad delivery services right now, and with the colourful burst of condiments you offer, this is a great opportunity to promote your salads over social media and really get your delivery services moving. 
Click here to view the product
Salad prep is as much about the visual as it is the great tasting salad you serve. These compostable salad boxes are made from brown kraft with a PLA window allowing for beautifully displayed presentation, which you can flaunt proudly across your social media as you push your takeaway/delivery service.  Their flat hinged lid makes for an easily sealable item, simplifying the preparation process and making them easily stackable. These salad boxes are available in both small and large.
Click here to view the product
Much like the brown kraft salad boxes, these compostable PLA salad containers offer a sustainable alternative to plastic. We understand that the visual element of your packaging is important to you – so in the way of aesthetics, you can still showcase the wonderful colour compliments without the use of clear plastic. These containers are ideal for well-dressed salads and fresh snacks. Again, their hinged lids make for an airtight, flavour retaining item, suitable for pre-packing. We offer these containers in a variation of 6 different sizes ranging from 250ml – 1500ml.
Click here to view the product
Our portion pots may not be overly exciting, but they provide a basic necessity with salad prep. Ideal for sauces, dressings, compact snacks or even some pine nuts to sprinkle over your salad. We offer these pots in four sizes ranging from 1oz - 4oz. The 4oz would be suitable as a little snack pot for the little ones, widening the appeal with your consumers. Just pop a few grapes or carrot sticks in there. It's worth noting that we also offer 5 different sizes of a larger PLA deli pots, ranging in size from 8oz – 32oz.
Burger Bar / Pizza Place
For Burger Bars and Pizza Places, in most cases you will already be offering takeaway and delivery. Not to be presumptuous, but as delivery services go, this is often an association attributed to your trade. But for some businesses, you may be looking for an additional source of allure during these times and so have turned to burgers and pizzas. Again, if that is the case, then appeal to your audience in a sustainable way and try and generate some traction in what is considered a heavily congested market. 
Click here to view the product
This brown kraft burger box is everything a street food vendor would want - especially those looking to reinforce a sustainable message. Made from card with an aqueous liner, these burger boxes can be both recycled (with paper waste) and are fully compostable, either industrially or at home. The board allows for a well-constructed item, which is strong, compact and versatile. Ideal for chips, salads, donner meat, chicken wings - These are both greaseproof and water-proof and perfect for efficient stacking during your delivery service.
Click here to view the product
This is very much a basic pizza box made from brown kraft, allowing for both recycling (with paper waste) whilst being fully compostable. Much like any pizza box, you're not asking too much, so long as it does the basics for you. That said, branding something plain like this can go a long way. Why not consider your own branded compostable stickers. We can offer bespoke shapes and sizes, meaning you can push a sustainable message across social media and build that positive association. We offer these in four different sizes ranging 7 – 12 inches.
Click here to view the product
Selling by the slice or wrapping your burger up? Greaseproof paper is a useful and efficient way of serving your food. See the 2ply greaseproof bags discussed under Sandwich Bars. The two together could offer a way of delivering your burgers - the greaseproof paper would keep the burger together and the bag would retain heat. Our greaseproof paper is both compostable and recyclable, and we also offer a brown greaseproof alternative. You can have your branding on your greaseproof – simply contact us for quotations.
Wet / Oily Foods
It's not easy to find sustainable packaging alternatives suitable for containing wet, saucy foods. Perhaps you are a curry house? Do you serve hot pasta meals? Is a nice big jacket potato, with cheesy beans your flagship? Are you renowned for your succulent pulled pork? Take a look at some of the meal boxes we can offer which prove forever popular for traders like you:
Click here to view the product
These meal pails are a wonderfully suitable item in several ways.  This item is made from bagasse, so it's certified as home compostable - this allows your customers to dispose the packaging at home with their food waste. Added to that, these are suitable to reheat in both the oven or microwave and they are also suitable for freezing. The lockdown lid means they retain heat effectively and are easy to construct during a busy service. We offer 4 different sizes of which, one option has two compartments suitable for dividing contents.
Click here to view the product
Another effective option for on the go or takeaway dining – our brown kraft meal pails. Again, designed for both hot and cold, dry or wet foods and suitable for a quick blitz in the microwave if needed. The brown kraft material offers the perfect look and feel of associated with sustainable packaging. Added to that, they have a protective aqueous, water-based liner which, not only makes them leak proof, but also home compostable AND recyclable. It's useful for your customers to have multiple ways of disposal. We offer these in 8 different sizes, including a 32oz noodle box.
Click here to view the product
A familiar looking product to those market or street food vendors – the ideal alternative if you are looking to get away from that polystyrene material but not the look. Again, made from bagasse making it fully compostable - the extra height and hinged lid, make them idela for that hot jacket potato we spoke about earlier. We offer these in three different sizes.
Home Delivery
Click here to view the product
Our wonderful home delivery boxes. Arguably Evolution Packaging success story of 2020. You came to us in your droves during the first lockdown in March 2020 and we're pleased to see how many of you have stuck with it. From bakeries, to chocolateries, deli's and farm shops, these hampers offer and sophisticated, elegant and durable option with which to display a wide variety of all your assortments in one box. These boxes are made from kraft board and lined with PLA, allowing for a variation of food contents. They are a perfectly presentative, high-class packaging item with which to flaunt over social media. Stick a bow or a ribbon on it and allow the packaging a contents to draw the appeal. We offer these in 3 different sizes, and you can order divider inserts if you are looking to keep certain contents separate. The link for the inserts can be seen towards the bottom of the page for these platter boxes.
Click here to view the product
It's worth giving these a mention as we have been surprised as to the number of clients who have still opted to bulk purchase these home delivery boxes. They are double walled for extra strength and so they are ideal for heavier food types like fruits, vegetables or meat products. Much like our food platter boxes, they can make for a colourful display. These can prove ideal for a farm shop. Nice cheeses, meats, wine or port. You can really stack an assortment of weightier goodies within these boxes and away you go.
Get 
In
 Touch
The reason I put this blog together was in hopes of getting those creative juices flowing. We know this is a time for innovation and we can all be of benefit to one another.  
Whilst many of you may already be doing takeaway and delivery, you now have far more competition. So it's important to be different or at least be sustainable in your mindset, to ensure positive association with this part of your service. 
More and more of you are ordering samples, which is great to see as it proves that you are all doing your best to adapt or improve. But feel free to call myself or any of the team at Evolution Packaging. We pride ourselves on being more than just supplier to our loyal customers.  
We embrace any chance to support you, whilst being a voice of reliability. If you wish to discuss ideas you have for your business and how you can adapt your packaging towards your trade, then feel free to get in touch. 
Thank you for reading. 
Nick@EvolutionPackaging