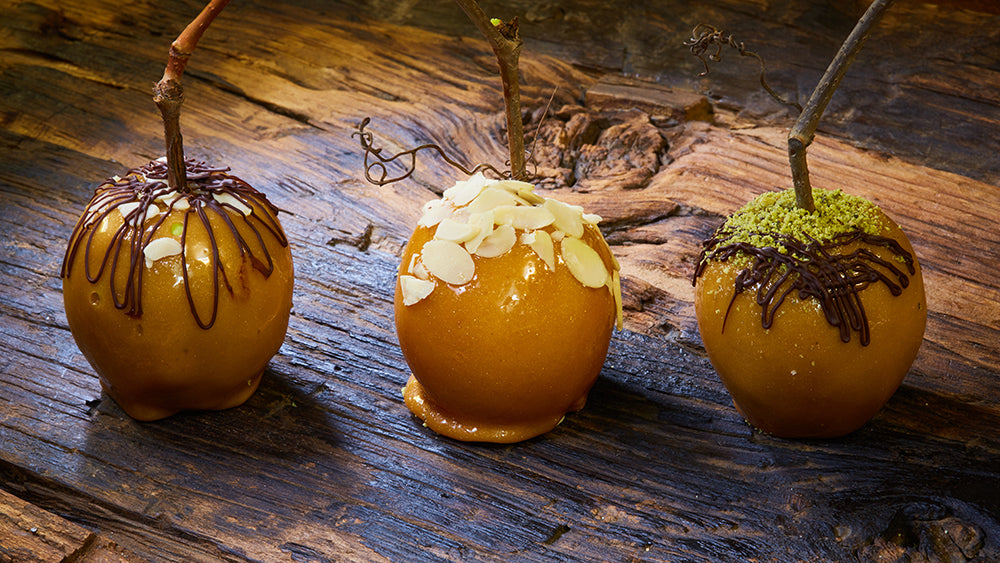 Remember Remember the 5th of November!! 
In years gone by, people across the country would usually be gearing up to light bonfires and burn straw replicas of Guy Fawkes, whilst feasting their eyes on spectacular firework displays. However, Bonfire Night celebrations and fireworks events may not be taking place this year in the way many of us have become accustom.  
With things being a little different at the moment and with us today entering a second lockdown, maybe it's high time to rethink how we treat Bonfire Night - not just this year but moving forward. So, what can we do to have an eco-friendly, creative Bonfire Night at home, during this colourful holiday? Because much like anything during these times, we adapt and try to make the most of it... 
Be Creative... 
Firework Inspired Food 
Why not have some fun with the children creating some edible fireworks inspired sweats to enjoy? These treats can be created with things you can find in the kitchen cupboards. Try dipping breadsticks into icing, chocolate spread or peanut butter, then into brightly coloured sprinkles to create your own sparklers. Make some firework biscuits perhaps with a large blob of icing and finish them off with some edible glitter. Use a cocktail stick and drag out from the centre and you've got yourselves some biscuit fireworks. Or for the healthy alternative, make your own rockets using fruit and wooden skewers...  
Faux Fireworks 
Some of you simply may not have the garden space for a small fire, or perhaps you would rather just the indoor heat. Get creative and you can have the option of your own indoor 'child safe bonfire'. Maybe some marshmallows on a stick and really sell it to them. Watch out for those flames though. Or how about this - create some firework inspired art to decorate your house. Get a toilet roll tube (great way to get use out of an empty roll), card, tissue, pipe cleaners and any other crafty bits you have laying around the house and create some bonfire rockets.  
Explosive Savoury Snacks. 
Make sweet fireworks, make savoury ones!! How about a Catherine Wheel from puff pastry and pop them on a stick? Or perhaps slide some hot dog sausages onto skewers and wrap with sesame coated puff pastry before baking. Top it off with a piece of pepper cut intro a triangle and there you have it... sizzling sausage rockets. Or a personal favourite of mine... create a bonfire inspired plate of veggie dippers, using pepper and carrots to create the flames and breadsticks and twiglets as the logs! Now that would light a fire in your belly. 
Wax Crayon Etching 
The kids will love it - this one's a little bit magical. All you need are some wax crayons, paper and a lollipop stick. Ask the kids to cover the paper in an array of different colours using the wax crayons - make sure they cover all the paper. Then, go over that with another layer but this time, only black. Ensure all the coloured crayon is covered. Then show the little ones how to use a lollipop stick to etch through the black crayon and create a bonfire scene using swirly lines. You can't deny it – even us adults will want to give this one a go. 
Be Conscious... 
This annual night of frivolity has been celebrated for centuries. However, ever since Guy Fawkes' plan to set off his own fireworks at the House of Lords was foiled, the tradition has come in for some criticism due to the detrimental impact that it has on the environment. 
Burning certain types of materials such as plastics, rubber and treated wood can not only harm the environment, but also the health of people within the vicinity. Stick to clean and dry, natural materials and do not use this night as an excuse to burn any old rubbish you may wish to dispose of. An old mattress or couch does not constitute a natural material. 
Even things like sky lanterns – whilst they don't need lots of nasty chemicals to launch, if they were to land on something whilst still ablaze, who knows whether they could cause a completely preventable fire. With zero control over their destination, they also pose a significant risk to wildlife - the wire can easily be responsible for animals getting trapped. 
Whilst none of us want to purposely put animals at risk, we tend to put their feelings to one side for this occasion. Be aware that more and more animals (such as hedgehogs) are moving into urban gardens as years go by, especially as their natural ranges continue to get smaller. Hedgehogs are on the lookout for a bit of foliage or a pile of logs as they prepare for hibernation, so whatever you find yourself doing outside, be on the lookout for our spikey friends. 
Oh and of course, let's not forget about our domestic pets as well as our wildlife. Whether it's our dogs, cats, rabbits or horses in the paddocks, we all know how jumpy they can be to the sound of a loud bang. Try not to exacerbate their anxieties. 
So, if you are a Bonfire Night fanatic but feel like the flame of enthusiasm is waning this year, then have a go at being creative with your family at home. Chuck a marshmallow on a stick, maybe get a night-time BBQ firing over a nice mulled wine or hot chocolate. But always remind yourself that we share this world with our animal neighbours. They'd thank you for it. 
Have fun everyone... 
Evolution Packaging