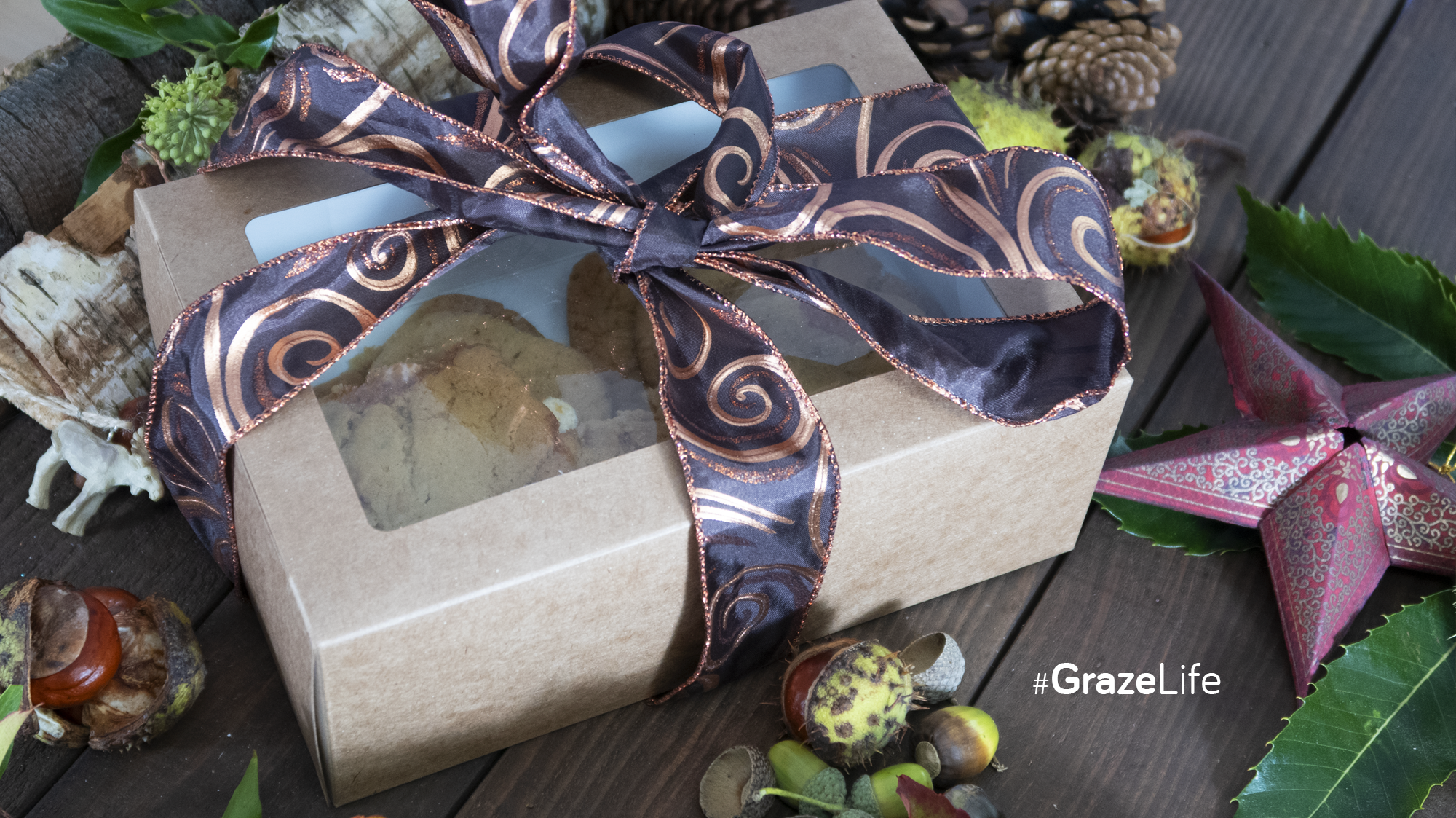 Welcome everyone... 
Today, we will be returning to a topic we discussed back in September.  
In the week since Boris announced new lockdown restrictions, Evolution Packaging have already begun to see an influx of new and old customers turn to our beloved platter boxes. As we mentioned in the 'The Grazing Part of Life – Part 1', grazing culture has become an ever-increasing habit of home comfort. 
At business level, most food and hospitality traders are exploring ways of adapting their menus and services, by offering takeaway and/or delivery. This is why our platter / grazing boxes are in such high demand. They are a wonderfully presentable packaging item for such a variation of different businesses to offer the grazing, often homebound consumer. Added to that, we are fast approaching Christmas and this item is proving to be a popular necessity in the way of indulgent gift giving. Just chuck a ribbon or bow on it and put a smile on someone's face this Christmas!! 
Winter grazing is a habit we all enjoy – whether it's a warm minced pie, smelly cheese and biscuits, slice of Christmas pudding or cake, melt in your mouth chocolates or generally just an assortment of your best feasting options... these platter boxes are simply a win for a pivoting business in these times!!  
It may only just be dawning on you now, how your food could be presented using a product like this and that's the purpose of this blog. 
So, lets reflect on just a few businesses which suit a platter box or hamper. Perhaps it will inspire that light bulb moment in you. 
Bakery Hamper 
Bakeries love 'over the counter' flaunting. You walk past a bakery and before you've consciously decided to, you find yourself inside through the allure of smell. You get to the counter and it becomes impossible to walk away - miraculously your pockets are empty, but your stomachs are full. Unfortunately, walking up to the counter is not something which will be possible for much of us in the coming month. But luckily, it is not forbidden to social distance yourself from the smell of a freshly baked loaf of bread as you walk down a market street. 
'Build a Bakery' hamper? Allow the customer a choice of your select favourites and fill it as they please. Stick a few of these in the shop window or online and it'd be hard to resist the temptation. Waffles, muffins, croissants all taste great, but I personally would go for a slice of lemon drizzle cake, lemon meringue or lemon tart... that tangy lemon cleanser on the palate just does it for me. Throw in some flaky sausage rolls and that's all I need. This style of hamper can be so versatile. Use our compostable portions pots for your jams and marmalades. (Links for portion pots at the bottom of this blog) 
Chocolaterie Hamper 
When I think Christmas cuisine, I think roast dinners, I think buck's fizz and I think chocolate... lots and lots of chocolate. You cannot beat a chocolate hamper. The beauty of a chocolate hamper is it works for any occasion. You want to cheer up a friend – chocolate hamper. A nice selection box for a kid's birthday – chocolate hamper. Or perhaps it's Boxing Day and it's time to settle down for a film marathon. You've guessed it... chocolate hamper. One thing's for sure, it will never dampen the mood. Thanks to impending festivities, it really is the type of hamper any business in the food industry could benefit from at this time of year. Coffee, tea, hot chocolates - this hamper is the perfect compliment. Personally, I would be going for a tepid hot chocolate, whipped cream and one of those wafer straws in the top. Or if it's Christmas day, Baileys after dinner with some white chocolate. 
 It's colourful, it's vibrant and in the way of gift giving, it's the perfect indulgent surprise to have delivered on the doorstep of a loved one from Santa (as he social distances too you know, so no chimney hopping this year I'm afraid). 
Deli Hamper 
 We all know a cheese board goes straight to our hips and thighs... but that's for 'January me' to think about. Cheese just compliments everything. Even fruit. Who discovered cheese and pineapple worked? And why do grapes suit a cheese board? A hamper like this is made for Christmas. Throw in some salami, pastrami, pancetta or chorizo... Heat up some camembert or go mild with brie. Sting the nostrils with Stilton or blue cheese. Compliment the smoothness with a crunchy cracker. It's almost as if hampers were originally designed for a delicatessen. Throw in a pot of cranberry sauce or olives using one of our small portion pots. Another colourful combination of foods thrown together which are sure to draw the eye. Finish it off with a small bottle of port or red wine, placed nicely amongst the cheesy goodness. If you like a bit of structure to your platter box, use our divider inserts for a more organised presentation. (Links for dividers at the bottom of this blog). 
Solutions to a problem is something Evolution Packaging are renowned for and this is where we aim to support you and your business during these times. Using your social media platforms, you can showcase your inventiveness and broadcast your new offerings. For example, I see many people taking to Facebook to highlight remodelling of their menus, offering over the phone orders and delivery services and this is a route you can take to gain exposure. With most people at home during their free time, social media traffic is at a high. So, it shouldn't be too long before word of mouth spreads and you are seeing your locals (and perhaps new clientele) ordering from your wonderful menus in the way of a charmingly presentable hamper. 
Below, you will find links to our website for suitable product lines associated with platter box presentation. 
Platter boxes
Platter Dividing Trays
Portion Pots