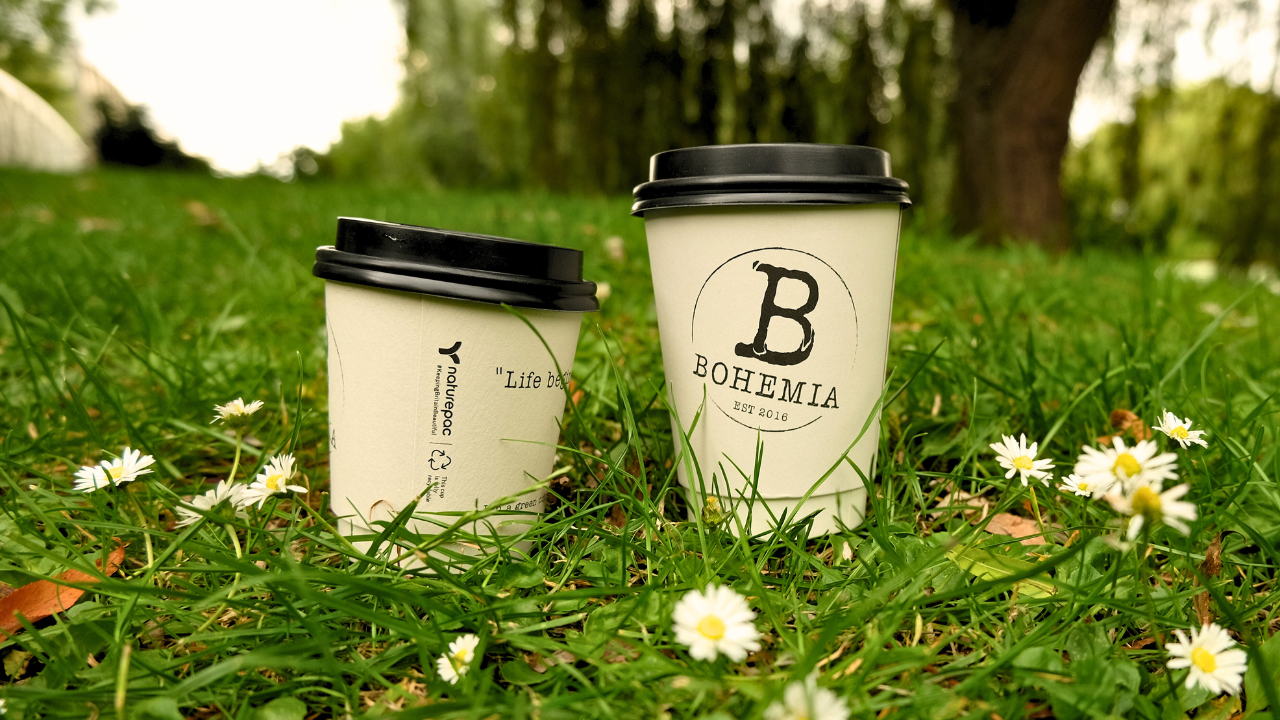 In 2015, amidst long hours at a corporate events company, the idea of owning a business was kindling in the mind of a passionate coffee enthusiast, Ashley Skipp who is the founder and Managing Director of The HorseBox UK and Bohemia's restaurants and coffee roastery. 
The chance encounter with a rice horsebox sparked the fusion of coffee and grilled cheese sandwiches - the birth of an unconventional yet exciting concept. With a leap of faith, the search for a horsebox commenced. After acquiring the horsebox, Ashley enlisted the help of an ex-engineering teacher for a unique conversion, setting the foundation for multiple ventures.
The HorseBox UK's first event in the summer of 2015 proved successful, paving the way for catering at many more events, a passion-driven venture to bring great coffee and grilled cheese sandwiches to the masses. The demand and popularity grew, leading to the inception of a brick-and-mortar restaurant called Bohemia in St Neots in 2016. 
The decision was motivated by an unwavering drive for community-building and sharing good food. The restaurant embodied this vision, offering a space for people to connect and savour delicious delights. Despite challenges, including the turbulence brought by Covid-19, Bohemia's unwavering dedication to its culinary craft shone through. They expanded to multiple locations, opening a roastery in 2019 to roast their own coffee. 
Sustainable Success
A commitment to sustainability led them to NaturePac, a local supplier of recyclable packaging solutions. The collaboration with NaturePac brought multifaceted benefits. 
One of our key values across all businesses is to be as sustainable as possible. It's just so important because these cups are disposables essentially and the more the business grows, the more we buy and the more people throw them in the bin. So if we can make sure that we are doing our bit, to improve the environment, then we absolutely will and NaturePac has been brilliant in nudging us towards that direction.
The quality of the cups is brilliant and also the team is very responsive, they really do care, and they are very knowledgeable about recyclable packaging because it is not a simple world.
Benefits From Storage Service
Their branded cups not only elevated Bohemia's brand presence but also demonstrated their commitment to sustainable practices. NaturePac's innovative storage solution eased logistical challenges and lowered costs, aligning with Bohemia's values of efficiency and eco-consciousness. 
"I spoke to Richard at NaturePac and he explained that NaturePac can store our branded cups for us, I thought that was genius because storage space is so precious and we can bring the cost of our cups down because we can order more because we don't have to find space to store them."
Bohemia's journey exemplifies a fusion of passion and practicality. The NaturePac team are also fellow coffee lovers, so our final question to Ashley was what his favourite is to have coffee: "Definitely a coffee and a toastie together! And it's got to be a flat white."
From horsebox to events, restaurants and even a roastery, Bohemia's story is one of growth, resilience, and unwavering dedication to providing excellent experiences to their customers, supported by NaturePac's commitment to sustainability. Through their partnership, Bohemia found a supplier with a shared ethos of a path towards a greener future.