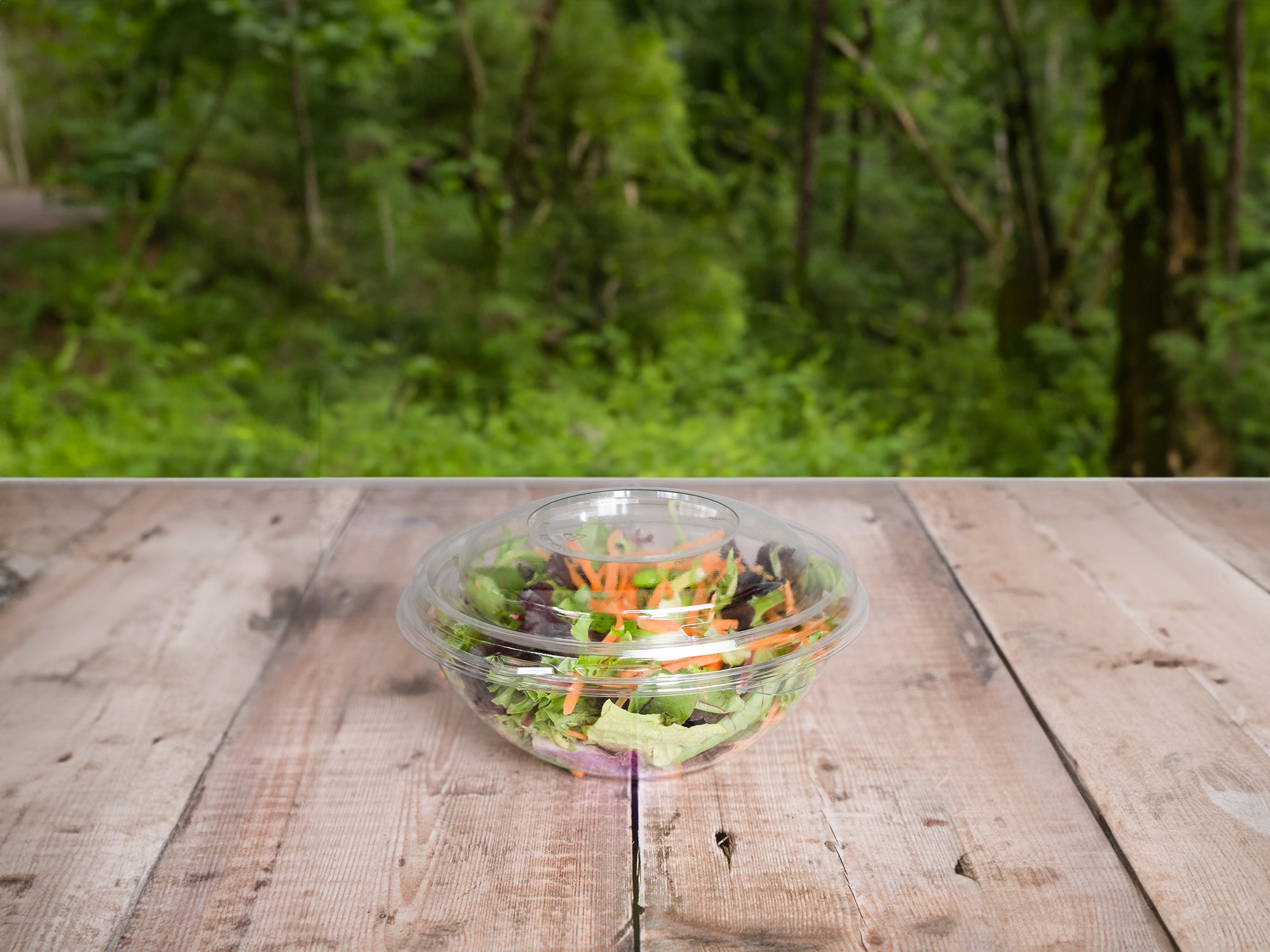 How the Plastic Ban will affect you
When: 1st Oct 2023
In Summary:
Plastic Plates, Bowls and Trays: If you are serving takeaway food, or pre-filling trays or bowls for your customers to takeaway (or eat in) you will NOT be affected by this ban.
Plastic Cutlery including Compostable: Complete ban with no exemptions
There is a Single Use Plastic Ban coming into effect on 1st Oct 2023. At present it only covers:
Plates, Bowls and Trays
Cutlery and balloon sticks
Polystyrene food and drink containers
Although the government says it is "far reaching", from what we can tell it is fairly narrow and the exemptions make it almost non-existent for business owners within the food-to-go market.
Plates, Bowls and Trays:
From 1 October you must not supply single-use plastic plates, trays and bowls to members of the public unless you are using the plate, tray or bowl to serve food and/or they are pre-filled.
Examples of this type of packaging include:
a pre-filled salad bowl or ready meal packaged in a tray
a plate filled at the counter of a takeaway
a tray used to deliver food
Cutlery and balloon sticks:
A complete ban, no exemptions including compostable plastics.
Polystyrene food and drink containers:
From 1 October you must not supply ready-to-consume food and drink in polystyrene containers. This includes in polystyrene cups.
Polystyrene means expanded and extruded polystyrene.
Exemptions
You can still supply food or drink in polystyrene containers if it needs further preparation before it is consumed. For example, further preparation could mean:
adding water
microwaving
toasting
The main takeaways from this ban is to replace all your cutlery with either Paper, Bagasse or Wood cutlery. Stop using polystyrene containers.
The salad bowls and food trays you are using, whether Compostable or Recyclable are still fine to be using.
What does NaturePac recommend:
Now is a good a time as any to do an audit on your food-to-go packaging and ensure it is:
As sustainable as possible
As easy to dispose of correctly as possible – ideally recycled at curb side or Home Composted
Made from as much recycled content as possible
Maintains the quality of your food for as long as possible
Displays your food in the desired way
If you have any questions and/or would like to discuss your packaging requirements with us, please feel free to contact us on 01480 710035 or click the link to book a video call with one of our team.