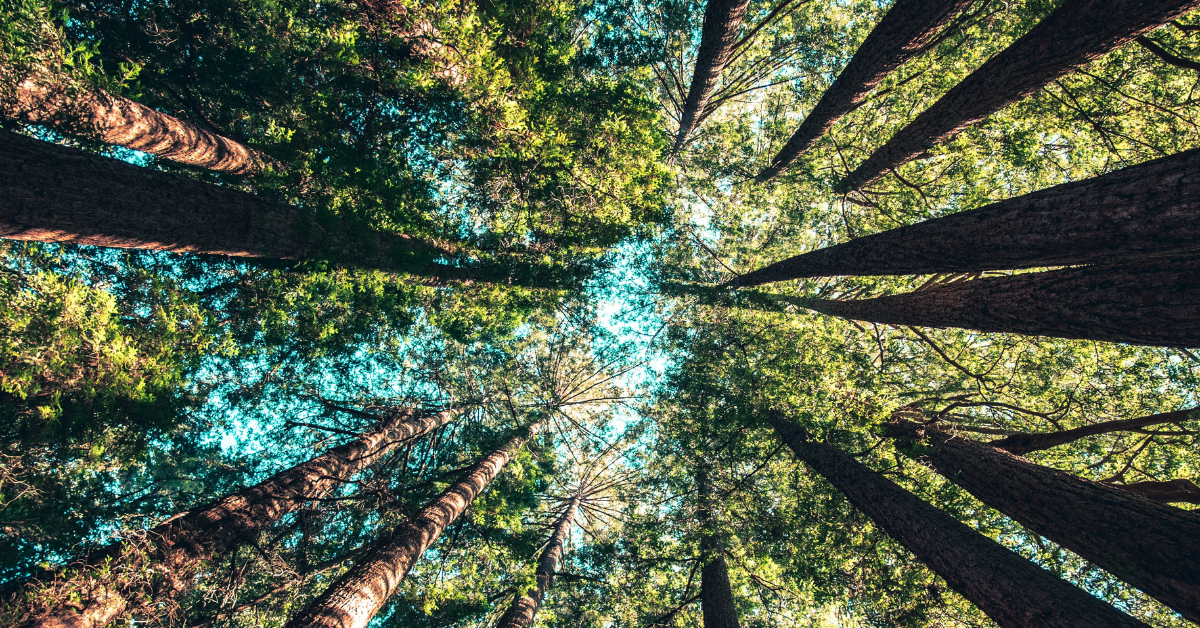 With UN COP26 just days away, NaturePac Managing Director James Turton explains why sustainability is good for the planet and good for business.
With Sunday 31st October marking the start of the UN COP26 Climate Change Conference in Glasgow, the world's governments are coming together to achieve the common goal of putting our planet first.
To my mind, it can't come soon enough. 
Official figures released this week demonstrate that greenhouse gas levels hit a record high in 2020, while UN data shows that global temperatures may rise by 2.7C unless emissions are slashed. Such an increase could lead to further climate , resulting in more food shortages, droughts and rising sea levels, leaving millions of people homeless and starving.
In addition, around 5 million tonnes of plastic is sent to UK landfill sites every year. Approximately two thirds (67%) of that is packaging. And according to the journal Science, between 4.8 and 12.7 million tonnes of plastic enter the world's oceans each year. This breaks down into microplastics, which end up in the food chain, with as-yet-unknown effects on ours and nature's .
Business Development
While these figures are worrying – and governments are slow to change – we have hope. Why? Because small businesses like ours have the power to make big changes, fast.
According to a House of Commons Briefing Paper, there were 223,045 hospitality businesses in the UK as of 1st January 2020. If every single one of those businesses moved towards sustainable practices, they could have a huge, combined impact on the environment, reducing waste to landfill and carbon emissions. And we wouldn't have to wait for new legislation to do it.
Plus, if the last 18 months have shown us anything, it's how agile hospitality businesses can be. Just consider how many organisations shifted from dine-in venues to takeaway outlets in order to survive during the pandemic. Surely, as an industry, we can shift dynamically (as many of us   during the pandemic) to sustainable practices in order to avert a climate crisis?
We passionately believe are reasons to be optimistic. As a small business, our purpose is to proactively provide businesses with effective sustainable solutions to limit their impact on climate change, the benefits of the circular economy, and help eliminate the need to send waste to landfill. We pride ourselves on continuously innovating our products, in order to produce eco-friendly packaging which is truly compostable, home compostable, recyclable or reusable.
The Bottom Line
We all have a part to play in tackling climate change, but if the climate isn't a good enough reason to implement a sustainable business model, then maybe the positive effects on your customers and therefore your bottom line will change your mind.
Data shows that a third of Brits have made a concerted effort to buy sustainable packaging — like our own NaturePac cup or eco-friendly platter boxes – in recent years.
In addition, forward-thinking businesses and the general public, are actively looking to buy from companies that care about their impact on the planet. Data from Deloitte states that 34% of consumers look for businesses with strong sustainability credentials, while 85% of are making more sustainable lifestyle choices.
As far as we're concerned, it's all about what Mary Portas has called the 'Kindness Economy'. If you can show that your company is actively working to minimise its carbon footprint and environmental impact, while your competitors are not, you're bound to stand out from the crowd.
So, while the climate emergency gives us all cause for concern, there are reasons to be encouraged to continue sustainable changes. What works for our planet can also work for our businesses; after all, good business should be about making a clean profit, not just a tidy one.
Green Talk
If you'd like to know more about how we and our products can help with your sustainability efforts, contact the NaturePac team today.