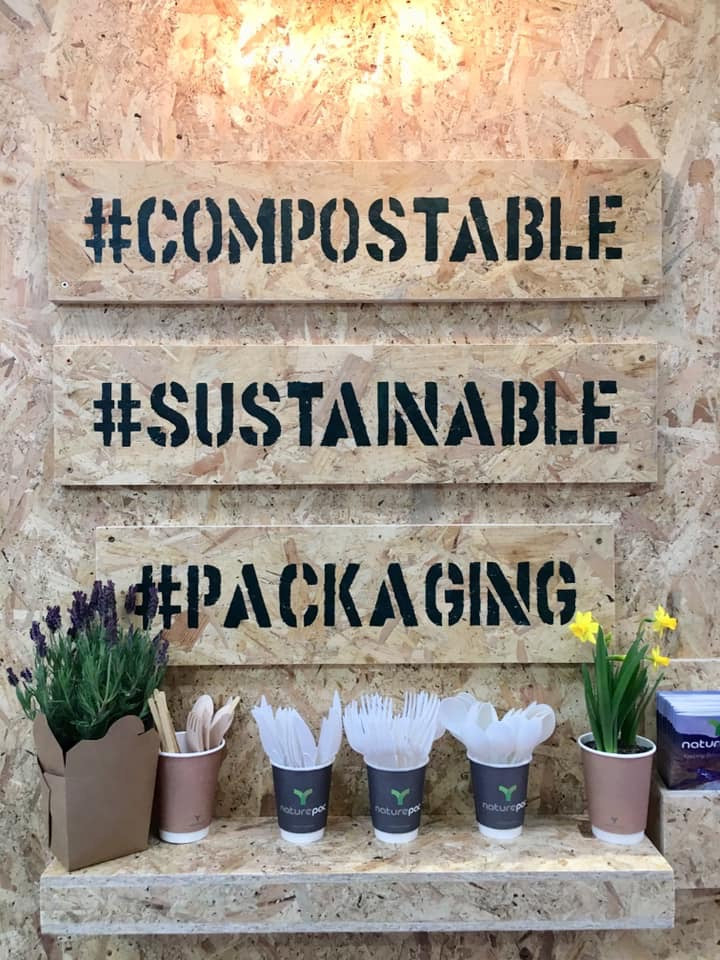 We have just returned from 3 days of exhibiting at the Farm Shop and Deli Show, and what a great show! I always enjoy going to these shows, you get to meet some exciting people; exhibitors and visitors alike. 
All the exhibitors are excited to promote their new products, ideas and businesses, and the visitors are excited to see what's new, gain inspiration, and new ideas! 
During the three days you tend to build little communities between the exhibitors near by as they all know how much effort it takes to do one of these shows. We were very lucky to be close to Beanworks who roast superb coffee, and Callestick Farm Ice Cream, which was exactly what we needed towards the end of the day! 
On our stand it was lovely to see the number of business owners who are looking to do their part to reduce their dependence on traditional packaging. We were able to suggest alternatives to most of their current packaging requirements. There are still a few types of packaging which we do not have an alternative for, however, with new technologies coming out almost weekly at the moment, it won't be long until there is an alternative for everything! 
As you can imagine, we are now flat out getting all the samples and quotes out. If you are one of the visitors to our stand waiting for samples, they should be with you by Monday 15th. 
It was a great show and we are already signed up for next year's show, which is meant to be even bigger and better! We are also going to be exhibiting at Caffe Culture in London during October. It's a new one for us, so lets hope it's a good one too!