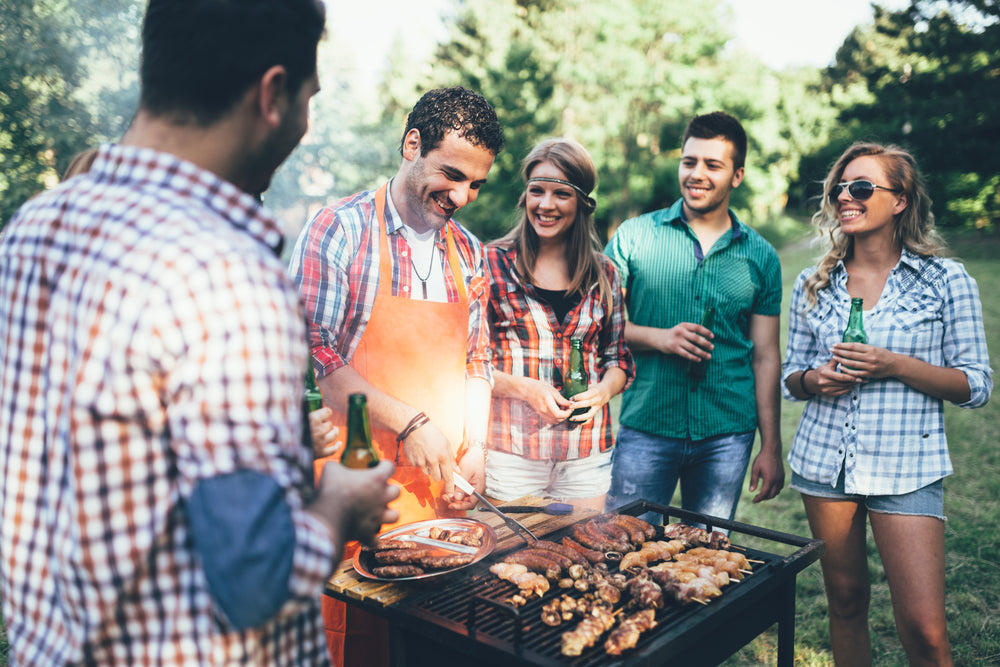 We love any excuse for a BBQ and with national BBQ week starting on Bank Holiday Monday 28th May we know what we will be doing!
Here are some tasty tips from one of our customers, Lavenham Butchers:
"Our best bbq tips? Well, we have the most amazing Murray Grey 5 year old grass fed beef that make the most marbling amazing steaks. Make sure you bring the meat out of the fridge early to allow it come up to room temperature and a quick flash fry or hot griddle BBQ. 
Adding some handmade salt and pepper marinaded chicken kebabs, with hot and spicy Merguez sausages goes amazing well accompanied by a sour cream and chive dip. 
To our prime steak burgers, venison and belly of pork with redcurrant jelly gourmet burgers. 
Whip up a quick coleslaw: 1/2 a cabbage finely sliced  3 carrots grated, 1 onion finely sliced, black pepper, salt and a sprinkle of paprika, add some juicy sultanas with four tablespoons of mayonnaise and the same of salad cream! Delicious!!
Most important of all, use the best locally sourced ingredients and support your local butchers and delis!"
Here at EPP we can offer you a range of products that are not only functional but eco-friendly too!  
 Check out the National BBQ Week's website  for some tasty recipes