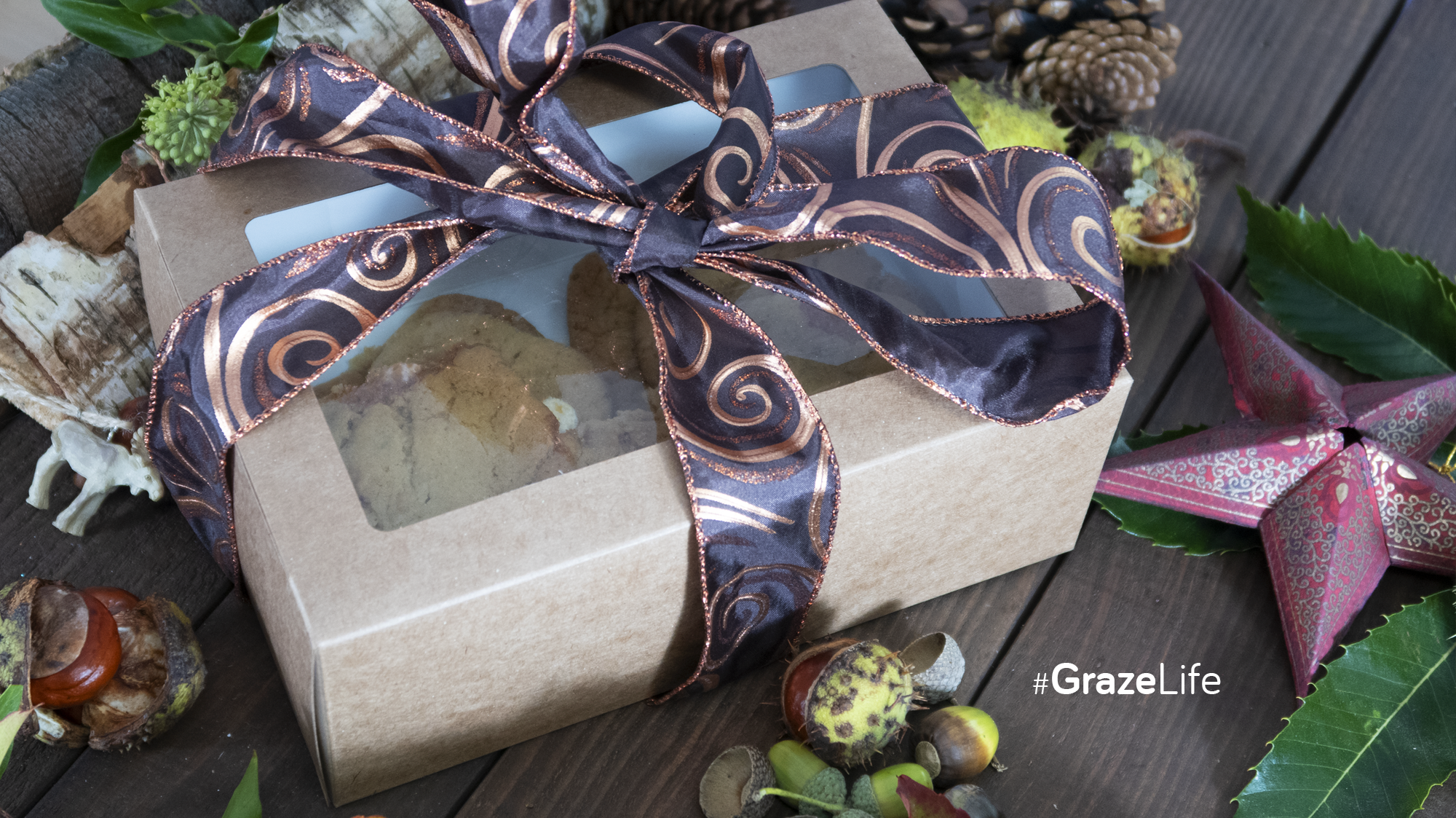 This year has been different to say the least. We all found ourselves adjusting both on a personal and business level... as we all adapt to our 'new normal'. Part of this adaptation has influenced a shift in cultural behaviours, whether it's wearing a mask, sanitising our hands or planning to accommodate social distancing. What once felt strange and unfamiliar has quite quickly become second nature.

The initial lockdown saw a definitive shift within mass society regarding our overall approach to the food & drink industry. While supermarkets rearranged their spaces... restaurants, pubs and farm shops developed brand new delivery and takeaway services (where possible) and in the meantime, the rest of us developed somewhat of a grazing culture. We watch tv: we graze. We come together within our bubbles; we graze. We exercise; we graze. Some of us got a little bit rounder during the first lockdown, but overindulging was one of few acceptable pleasures for a short time. Our worlds were initially limited to being indoors and if we were lucky, perhaps in a garden. Our eyes glued to our phones and laptops as we sought information - we saw a subsequent influx of online shopping and packaging to go.

A deliver-&-dispose movement encouraged activity that we perhaps didn't anticipate. Perception may have been that this is the last thing the planet needed, but upon reflection, it has meant that many of us have now grown to be extra sensitive about the packaging in our homes.

As our roads emptied and the skies seemed to brighten, walking and exploring our countryside become a commodity. We've became truly dependent on delivery services and disposable products, many of us also reflecting on the need for serious change to protect the charm and beauty of our surroundings.

On a business level, we saw companies reinvent themselves. Restaurants found new ways to diversify and adapt. Outdoor caterers improved hygiene by limiting reusables and focussing on disposables. In time, restaurants saw sit-down, in-house custom return under tight restrictions.

Similarly, at Evolution Packaging, we were forced to become more agile and intuitive than ever. This meant observing trends and reacting to business behaviours by sourcing sustainable packaging which would be most useful, given the circumstances. For us, a particular product really proved itself during peak lockdown and continues to be one of our most popular... Our Platter Boxes;

known to some of our customers as Grazing Boxes. It became apparent that these act as the perfect item for all beneficiaries. With its suitability and space for a variation of food contents and other box-filling options, it's great for end users looking for a presentable product to share between small groups. For adapting businesses, it behaves as an effective and hygienic, sustainable product which can be served outdoors or delivered safely into our homes. With the outer box and card insert, it represents a sturdy, durable and reliable alternative for an afternoon tea or gift hamper.
Platter Boxes

For us, it reinforced the notion that all problems require solutions. Creativity is a consequence.

_________________________________________________________________________________
Now we find ourselves at a time where some of these new habits are sticking, encouraging new innovations... as adaptation inspires evolution.

A brilliant example of this can be seen in London where a company known as 'Grazing Catering' recently launched their 'Desk Dine' scheme – a new catering service designed specifically to meet post-lockdown social distancing guidelines.

They provide individual meals for people to enjoy safely at their desks, whilst joining others in the office for a Zoom or Teams catch-up. The service is made available for both small groups and teams, to whole offices. Currently available for breakfast and lunch, they plan to launch a dinner option in the future. It is this type of ingenuity which speaks for us as a society. A simple idea on the face of it, but an idea which certainly has its place, whilst reinforcing independent or group grazing. Problem... solution.

This grazing world we see ourselves in now, is a small testament to the way we can build and reinvigorate, whilst enjoying some of the finer things in life. We humans are renowned for change. You'll often hear someone denounce a fear of change, but ironically, it is something we are made to do. Something which is in our nature but born from necessity. In the end, this is a strength of our world.  
 
We are instinctive survivors, and if there is one thing we've always done to survive... it's graze to our hearts content!
For more information on how to serve your Autumn & Winter food-to-go, please contact us anytime: sales@evolutionpackaging.co.uk or speak directly to one of our experts right now: 01480 309 870 - Good things come in Sustainable Packages.


Please take a look at our other news articles, and join the discussion across social media.