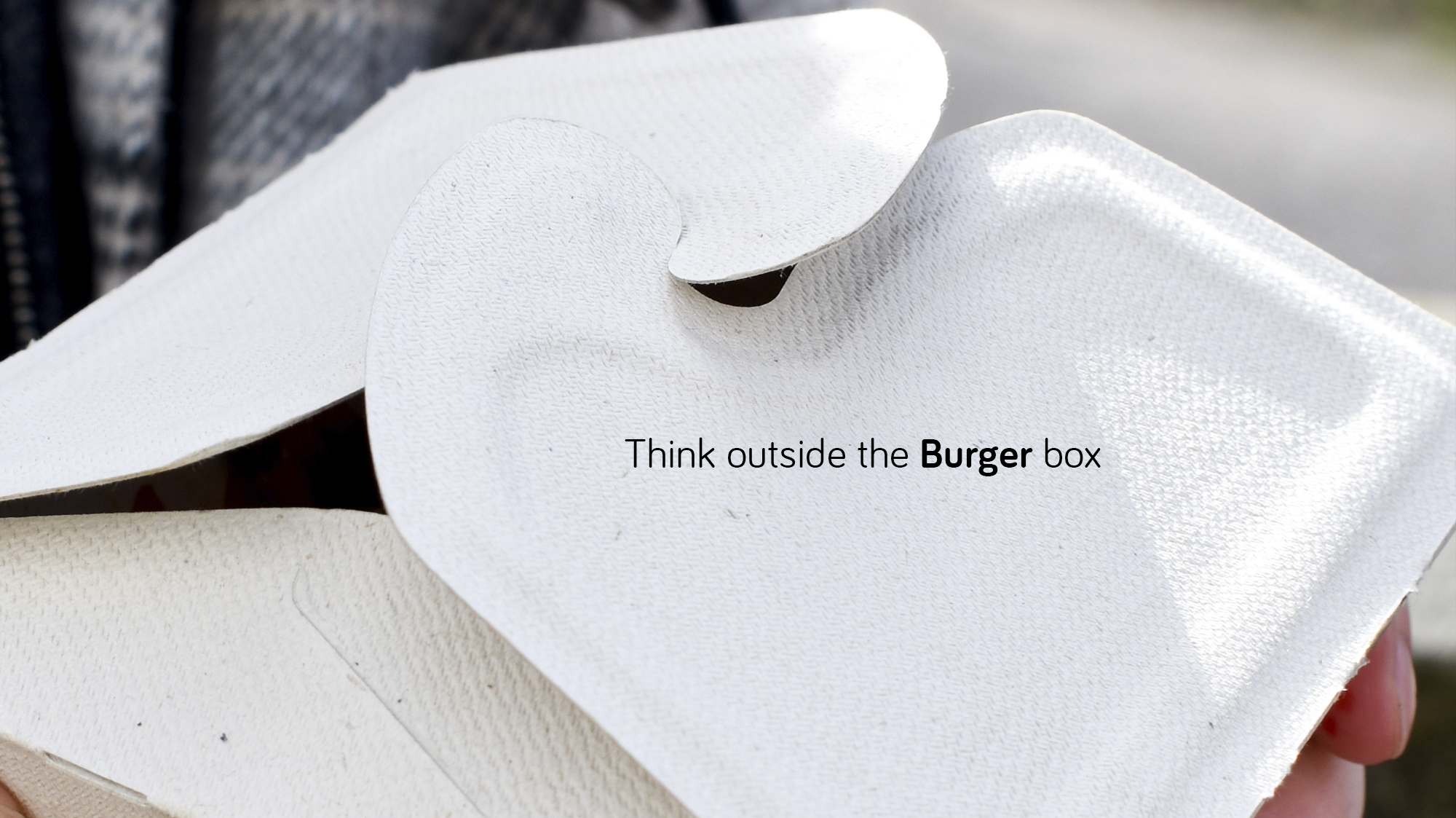 Whether it's beef, chicken, salmon, black bean or a nice, chunky portobello mushroom, both the carnivores and herbivores among us always find a way to chuck something tasty between two slices of bread... and it's almost always delicious.

It's one of those meals where people just say "yes please". If there's a burger on the menu, it'll catch our eye and if we're wandering past a sweet-smelling street food vendor, we'll always glance at the burger options with hungry eyes.
Festivals, theme parks, market stalls, fast-food restaurants... burgers are everywhere. So when we consider the sheer popularity and regularity of consumption, it can be a bit daunting to consider what we leave behind in waste.

A particular observation comes through our own clientele here at Evolution Packaging. One of our most popular products is our range of marvellous coffee cups. With coffee vendors and cafes, we've observed a real conscious effort to seek a sustainable alternative for their takeaway cups. However... (and broadly speaking), there does appear to be slightly less urgency among some street food vendors to move their packaging away from polystyrene burger/meal boxes which are often associated with food-to-go. You only need to walk through a local market to notice that. 
So, it's incredibly rewarding for us when we get to work with like-minded customers and partners (both new and old) whom have implemented and proven, real-world methods to produce outstanding food and mouth-watering burgers, whilst keeping their packaging suitably sensitive and sustainable.



Take VetoMeato for example, also based in Cambridge, only down the road from us.  A company with a special ethos around good street-food. A 100% plant-based menu and quite simply, some of the best takeaway burgers you could hope to find.  Their mission "to challenge traditional perceptions of vegan food and your typical restaurant set-up." is all over their style and presentation as they serve beautifully fresh food that's "heavy on flavour and light on the planet". They collaborate with local bars and cafes to help minimise our collected environmental impact, producing outstanding food (burgers particularly) along the way. VetoMeato have not long been working with us, but it's been so good to have them come on board and make us a part of their journey. It looks as though the brown kraft burger boxes and leakproof pails that we supply, are doing the desired job. Both items are compostable AND recyclable. A perfect option for a truly innovative partner. 
We would also like to highlight a long-standing customer that we're very proud to be working with - GRAFHAM WATER. England's third largest reservoir; home to 1500 acres of countryside and a 280-acre nature reserve, they are of course, extremely conscious of protecting the land we feast upon. Their trade is driven by FAR more than food-to-go. Their visitor centre and harbour café are an extension of their wonderful array of facilities. We have long been supporting them on various sustainable product lines, of which, we can proudly attribute our bagasse burger boxes; a material derived from recycled sugarcane fibre. Whether its a long and active day on the water or a cycling pursuit through the country, a hearty burger will hit the spot. This type of partner (for us), really speaks to mass society in showcasing how beautiful our land can be, if we just take the necessary steps to protect it while we eat.


_________________________________________________________________________________ 
The purpose of this blog was (obviously) to get you all hungry for a burger 😊 and at the same time, think about challenging all of our business activities. 
Acting as an independent trader is never easy. Battling the need to be competitive (in the current climate) AND facing the challenges of providing sustainable packaging is something that we can all sympathise with. The reality is, the burgers we eat are only as 'good' as the packaging they're served in. Tucking into a cheesy, juicy, saucy burger is something that I'm probably going to have to do this afternoon now.

_________________________________________________________________________________ 
If you are interested to explore more of the products discussed in this blog... and other associations with the takeaway burger, here are a few links which may interest you:


For more information on how to serve your Autumn & Winter food-to-go, please contact us anytime: sales@epp-ltd.co.uk or speak directly to one of our experts right now: 01480 309 870 - Good things come in Sustainable Packages.


Please take a look at our other news articles, and join the discussion across social media.