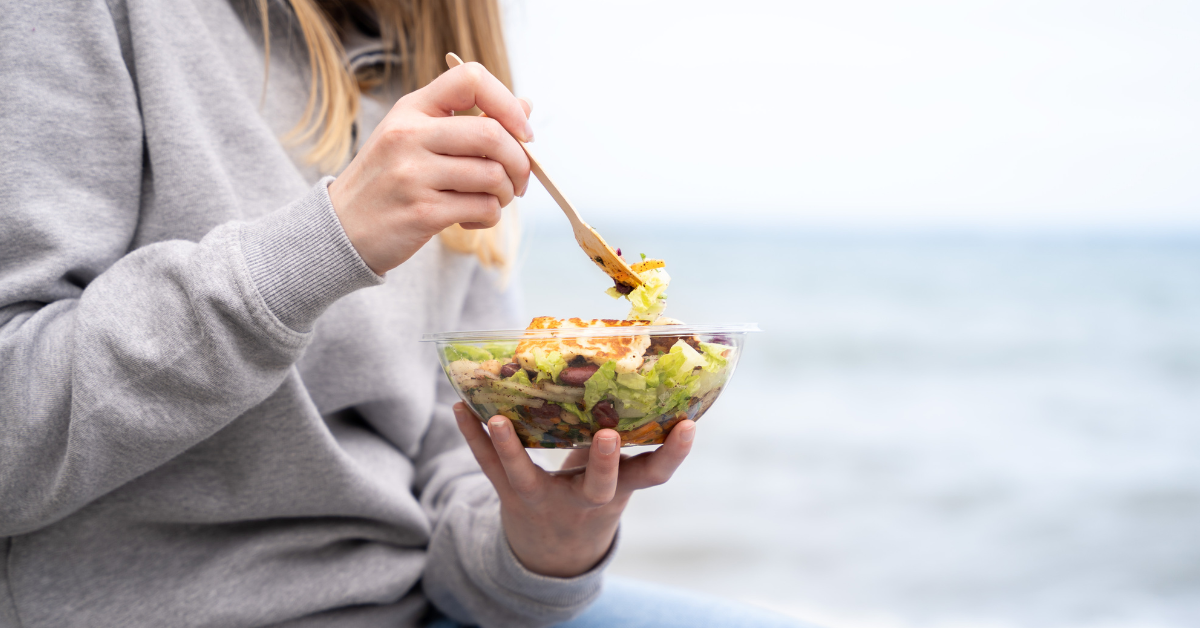 Here at NaturePac, we are committed to offering a great selection of eco-friendly options that will ensure your summer street food is more sustainable.
From smoothie cups to recyclable open chip trays, at NaturePac you will find everything you need to help your customers enjoy the summer season, while minimizing your impact on the environment.  
Browse our Sustainable Summer Supplies Collection for the perfect summer packaging solution for your business. 
Here are some of our sustainable summer best sellers.
Showcase your Rainbow, Greek and Caesar salads in our clear recyclable salad boxes. Pair with our recyclable salad lids to make the perfect combination for heavy, well-dressed salads and fresh snacks. Made from recycled PET these salad boxes are perfect for your 'on-the-go' customers.
Our compostable deli pots are perfect for serving up all your favourite summer breakfast and salad delights. From granola on the go to a fresh fruit salad brighten your customer's morning whilst reducing your environmental impact. Plus, can be used for ice cream too!
The eco-friendly compostable and recyclable meal pails are an excellent option for any street vendor. They can be used to carry both hot and cold foods, making them versatile enough for all your menu choices! They can be reheated in the microwave, making them the perfect choice for street food vans and trucks. These pails have been designed from brown kraft board combined with a water-based coating which means that you can recycle these containers through your current paper waste stream.
Ever wondered if greaseproof paper is recyclable?  Here at NaturePac, our greaseproof paper is both compostable and recyclable! Ideal for baking, lining meal boxes and packaging food items such as sandwiches and burgers. Whether you are packaging up a delicious sandwich or creating a masterpiece, greaseproof paper is a versatile option that can help you get the job done.
There is nothing like a hot cup of tea or coffee to start the day. Whether it's tea on the beach or an early morning latte on the way to work, make your customer's day with our fully recyclable cups and bagasse lids. Pair with a cup carrier for group coffees on the go.
Browse our sustainable summer supplies collection for the perfect summer packaging solution for your business.