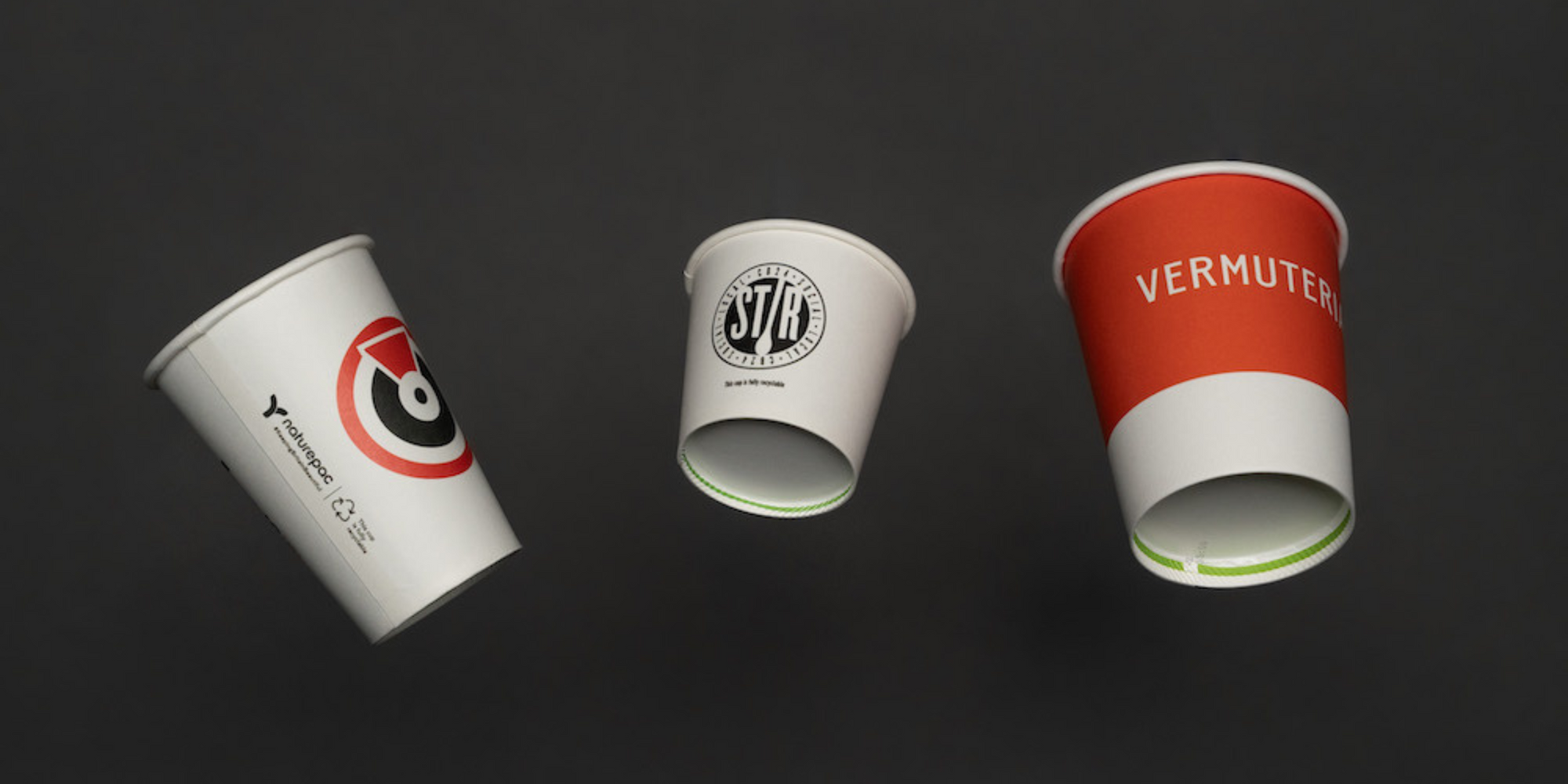 With the level of competition in today's coffee shop market, finding a way to stand out is becoming more and more important. One of the simplest ways to do this is with branding.  
Imagine how many people you serve each day, walking around with your brand name on their coffee cups. Not only are they a walking advert for your brand, but they're also promoting the quality of your product – why else would they buy your coffee if it wasn't so good?  
It's also a signpost that your coffee shop is nearby, encouraging new people to try what you have to offer and prompting others to think about grabbing a latte. 
NaturePac's custom print service allows you to take your brand to the next level and design takeaway packaging completely unique to you.  
Don't know where to start? Here are our custom print essentials to ensure your business outshines your competitors.  
We know that everyone has their own preference when it comes to coffee, so why should your coffee cups be any different? Investing in branded coffee cups allows you to showcase your brand's unique personality and style. Our custom printing service allows you to fully customise your takeaway cups to leave a lasting impression on your customers, whilst still being sustainable and fully recyclable. 
Check out our top reasons to invest in branded paper cups.  
Smoothies and iced coffees aren't just for summer! Whether you serve a fruit cooler or a breakfast boost juice to brighten your customer's day, branded cups can increase the visibility of your business and build your brand in your customer's hands.  
What better match is there than coffee and cake? Build the brand recognition your business deserves by adding your logo to your takeaway boxes. We worked with Cambridge Coffee Roaster,  Hot Numbers to supply sustainable branded cups, boxes, trays, bags and branded greaseproof paper sheets, which all contribute to the business's growth and express their proposition in a distinctive and memorable way across the business.
Why not do the same and personalise your takeaway cake boxes or pizza boxes to convey your brand message further? 
Branding is all about repetition and consistency, even down to the smallest details. Placing your logo or name on a branded paper napkin demonstrates your attention to detail and confidence in your brand at every touchpoint in your shop or takeaway. It proves to your customers and staff that you care about your brand and wish to shout about it.   
If you are serving a selection of pastries to compliment your coffees, our custom paper bags come in a variety of shapes and sizes to suit all culinary delights.  We offer custom print on all styles of paper bags including window bags to package up your custom printed goods.  
Design your own paper carrier bags, add your logo, or limited-edition print, to let your customers take away their feast whilst reinforcing your brand identity across your full range of packaging.   
Get in touch
Our custom print service makes it easy for your potential customers to find you. If you would like to find out more, our friendly team are here to help you find the right branded packaging for your business and guide you through the process.  
Contact us to find out more or to a receive price list.