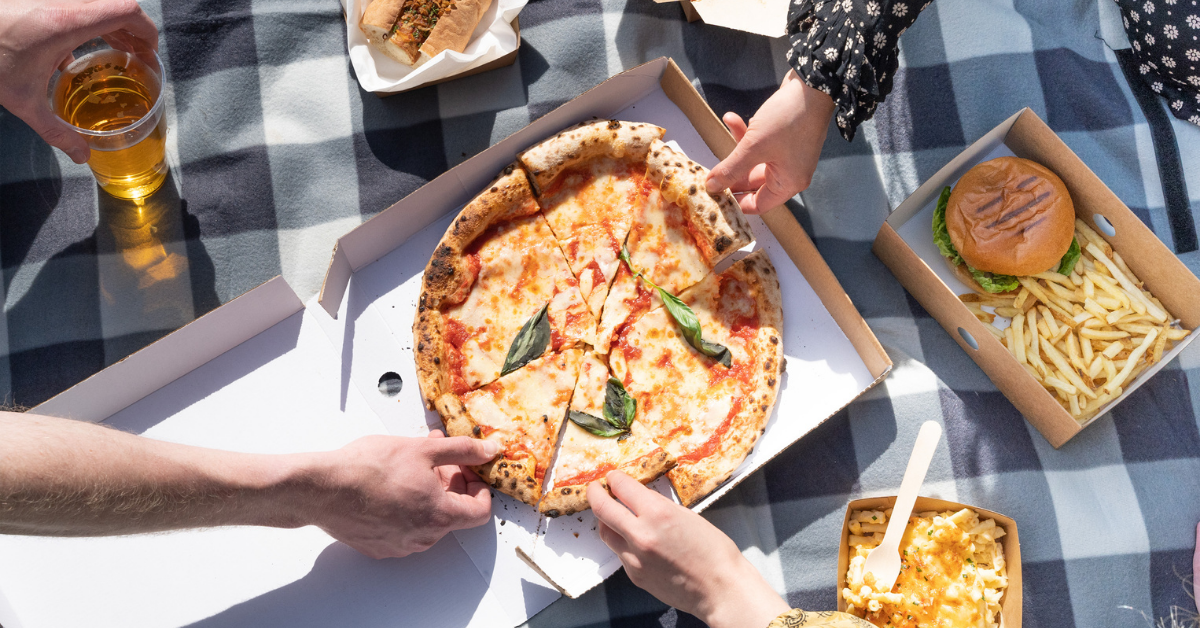 As the weather gets warmer and the days get longer, thoughts turn to summer festivals. If you are trading at a street food market, music festival or open-air event, your eco-friendly takeaway packaging, needs to be strong and durable, whilst able to withstand the different types of food you serve. From brown paper bags to food platters, we have got everything you need to make sure your food stays fresh this summer.
We have put together some of the best eco-friendly street food packaging options for summer festivals, so you can make sure your business is having as small an impact on the environment as possible
Delight customers with all your festival favourites, hot dogs, chips, and nachos in our recyclable and Compostable takeaway trays. Available in a range of sizes to suit any street food dish, plus can be easily disposed of in recycling bins, so your customers can enjoy your food without harming the environment. Whether you're packaging up some homemade burgers or wrapping some snacks on the go, our brown greaseproof paper is ideal.
Don't forget to add some wrapped compostable wooden cutlery and napkins to your order!
With our hinged lid design, your customers will be able to easily open and close the box, ensuring that their meal stays fresh and delicious. Whether you're serving, Asian fusion or Greek Street Food our boxes are available in a variety of sizes to accommodate any type of main. If you wish to add a summer side salad or rice dish, then our 2-compartment meal box would be ideal.
Let the drinks flow in our rPET Pint and Half Pint cups. If you are serving at a craft beer festival or at a live music event our recyclable cups are made from recycled plastic and are recyclable too (at home) and throughout the UK, therefore, reducing the amount of waste that goes to landfill.
This summer, make sure your street food stand or van is stocked with our rPET Smoothie Cups with Lids. Brighten your customer's day with a sweet summer berry smoothie or iced coffee and serve with a paper straw.
Whether you're serving up Italian street food or Mexican tacos, our compostable and recyclable meal pails will show off your culinary creations in style!
Designed for both hot and cold foods and they are a truly versatile option for any street food vendor. Suitable for re-heating in the microwave, they are classy, elegant, strong and sustainable and because they're made from kraft paperboard, they can be recycled along with your regular paper recycling.
Want an encore, check out our full festival collection here, for all your summer event essentials.
Food festivals and street markets are great opportunities for your business to get noticed. We understand how important it is to have sustainable food truck packaging when touring UK festivals, but how great looking and well-designed packaging is the first thing customers see. At NaturePac, our custom print service can help you stand out in the crowd. Get in touch with our team to discuss how we can help your packaging be the headline act.